US to help India build six nuclear power plants
Updated on Mar 14, 2019 11:54 PM IST
India and the US signed a historic agreement to cooperate in civil nuclear energy sector in October 2008. The deal gave a fillip to bilateral ties, which have been on an upswing since.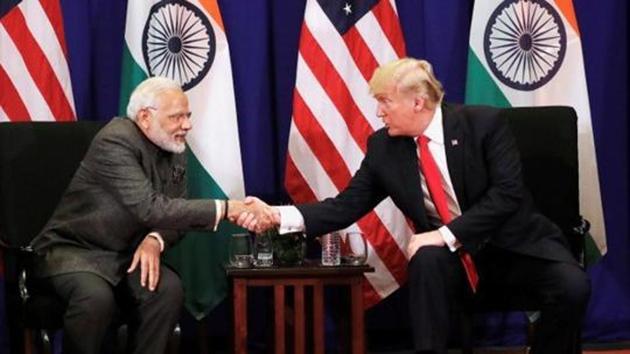 Washington |
HT Correspondent
India and the US have agreed to build six nuclear power plants in India as part of measures to strengthen security and civil nuclear cooperation, the two nations said in a joint statement.
The agreement came after two days of talks in Washington between foreign secretary Vijay Gokhale and top American officials. Besides foreign office consultations, Gokhale participated in the bilateral Strategic Security Dialogue with Andrea Thompson, undersecretary of state for arms control and international security.
The two sides "committed to strengthen bilateral security and civil nuclear cooperation, including the establishment of six US nuclear power plants in India", the joint statement said. The US "reaffirmed its strong support of India's early membership in the Nuclear Suppliers Group", it added.
The statement did not give details of the nuclear projects.
The two countries signed a historic agreement on civil nuclear cooperation in 2008.
As part of the deal, the NSG granted a special waiver for India to access nuclear technology. This helped India ink nuclear cooperation pacts with countries such as the US, France, Russia, Argentina, Australia, the UK, Japan and Bangladesh.
India and the US have discussed the supply of atomic reactors for more than a decade, but an obstacle has been the need to bring Indian liability rules in line with global norms, which require costs of any accident to be borne by the operator, and not the manufacturer of a nuclear plant.
Westinghouse has been negotiating with New Delhi to build reactors, though progress has been slow due to India's nuclear liability law. Despite Westinghouse filing for bankruptcy in 2017, the firm has received support from US energy secretary Rick Perry for building six reactors in Andhra Pradesh.