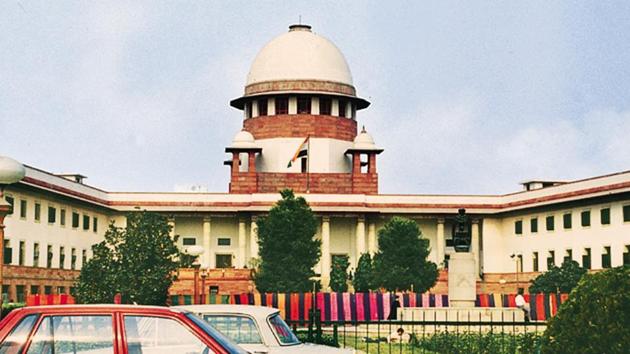 Atrocities Act: Concern must be over implementation of law, not misuse, says complainant
Cites his own case, saying authorities failed to implement provisions of the Act
PUBLISHED ON APR 04, 2018 12:35 AM IST
Though the Supreme Court has ruled that preliminary investigation should be completed before first information report (FIR) is registered on a complaint under the Scheduled Castes and the Scheduled Tribes (Prevention of Atrocities) Act, the complainant in the case says the concerns should be raised on the implementation of the Act instead of talking about its misuse. He has said that in his case, the authorities failed to implement the provisions of the Act.
Bhaskar Gaikwad, who was storekeeper at the Government College of Pharmacy at Karad in Satara district, had lodged a complaint at Karad in 2009 against his two superiors Satish Bhise and Kishor Burade alleging negative entries by them with malafide intention in his annual confidential report. An FIR was registered against them following the complaint.
After investigating the complaint, the deputy superintendent of police asked for the sanction of the authorities for prosecution of the two accused. The then director of technical education, Subhash Mahajan, refused the sanction.
Gaikwad objected to the same, saying Mahajan had no authority to give sanction or reject it as the sanctioning authority is the government. He filed another complaint against Bhise, Burade and Mahajan in March 2016 alleging that they conspired against him and Mahajan's intention was to save the other two. An FIR was registered in this case too. Mahajan moved the Supreme Court, pleading for quashing of the petition against him.
When contacted by HT, Mahajan refused to comment on the matter.
In its March 20 order, the Apex Court said that a preliminary enquiry should be completed within seven days if a complaint is registered against any person. It has also added that pending preliminary enquiry it is not mandatory to arrest the accused booked under the SC/ST Act despite lodging of an FIR. The order says that if the accused is a government servant, it is mandatory for the police to seek permission from his recruiting authority for the arrest.
Gaikwad said that the order has diluted the provisions of the Act, despite the fact that the Act was not implemented in his case. "Most of the time, the investigating officers try to defuse the case under pressure from influential persons from the upper castes during preliminary inquiry. In my case too, despite the Bombay high court denying Mahajan's plea to quash the case, no action was taken against them. I have documents to prove that the law and judiciary department of the state government had asked the police to file the chargesheet, but nothing has happened so far. The implementation of the existing provisions should be the concern," he said.
The Supreme Court's March 20 order further adds, "Needless to say that if the allegation is to be acted upon, the proceedings can result in arrest or prosecution of the person and have serious consequences on his right to liberty even on a false complaint, which may not be intended by law meant for protection of bonafide victim. The question is whether this will be just and fair procedure under Article 21 of the Constitution or there can be procedural safeguards so that provisions of SC/ST Act are not abused for extraneous considerations."
Close