As shopping goes online, e-commerce disputes rise to unprecedented levels
Published on Mar 22, 2021 04:15 AM IST
E-commerce disputes raised by buyers through the national consumer helpline have outstripped complaints with regard to offline purchases, data from the consumer affairs ministry shows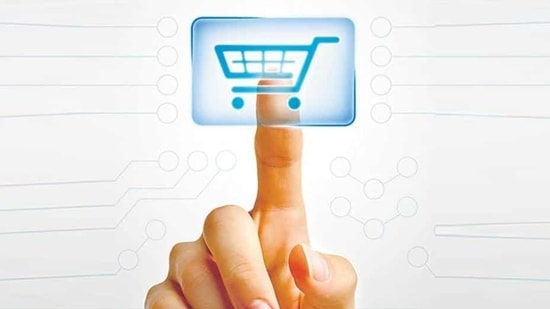 A credit-card subscriber from Arunachal Pradesh recently had his accounted debited by ₹7,900 without a mandatory online transaction password (OTP). The bank did not refund the amount until he raised a complaint through the national consumer helpline, which led to the dispute being closed in the customer's favour, according to details shared by the consumer affairs ministry.
Complaints of botched online shopping experiences have risen to unprecedented levels, as Covid-19 re-shapes the shopping behaviour of millions of urban Indian households, pivoting buyers to online sellers.
E-commerce disputes raised by buyers through the national consumer helpline have outstripped complaints with regard to offline purchases, data from the consumer affairs ministry show.
India's e-commerce market is set to clock $100-120 billion in gross merchandise value with 300-350 million shoppers by 2025, a recent report by Bain and Co. said.
India's retail trade, dominated by unorganized and small stores, has undergone a change as the pandemic accelerates online shopping, from groceries to fashion merchandise and electronics.
In July 2020, the government had notified a slew of new e-commerce rules, known as the Consumer Protection (E-Commerce) Rules, as part of its amended Consumer Protection Act 2019.
Under the rules, which covered marketplaces working as aggregators as well as inventory-led models where the retailer owns the stocks, e-tailers must display details about return, refund, warranty, exchange and guarantee, delivery and shipments.
As more and more Indians shop online, instances of complaints raised through the national consumer helpline (1800-11-4000) have also jumped.
According to data from the consumer affairs ministry, during the April 2020-February 21 period, consumers logged 1,88,262 disputes or claims related to e-commerce transactions. At 22%, this share was highest among five segments including banking, telecom, electronic products and consumer durables.
For April 2019-March 2020 period, the number of e-commerce complaints stood at 1,54,122 in comparison 1,03,364 during April 2018-March 2019, showing a sequential rise.
The Central Consumer Protection Authority, provided for by the amended consumer protection legislation, has so far issued 37 show-case notices, including to e-tailers and travel portals. The authority has also issued 135 notices for violation of package commodity rules, including display of a misleading country of origin.
The e-commerce segment was largely an unregulated or self-regulated segment until the government overhauled its flagship consumer protection legislation.
According to consumer affairs secretary Leena Nandan, the concept of "convergence companies", or sellers and firms already integrated with the national consumer helpline, has helped to quicken redressal.
Such companies, who are automatically directed to complaints made through the national helpline, now stand at 647, up from 506 in 2019.
Consumers can now also file online complaints through the "e-daakhil portal", Nandan said. This facility is functional in 17 states.
"The new rules have strengthened the laid-down mechanisms through which consumers, who do digital transactions, can hope to get redressal if something goes wrong," said Aditya Kanojia of the Indore-based Grahak Suraksha Manch, an NGO that advocates consumer rights.
Personalise your news feed. Follow trending topics