Activist Vernon Gonsalves files for discharge
Published on Jan 04, 2023 11:56 PM IST
The activist has raised questions on the sanction given by the competent authorities to invoke charges under the Unlawful Activities Prevention Act. In the discharge plea, he has claimed that the sanctioning authority has to be independent and needs to evaluate evidence before granting sanction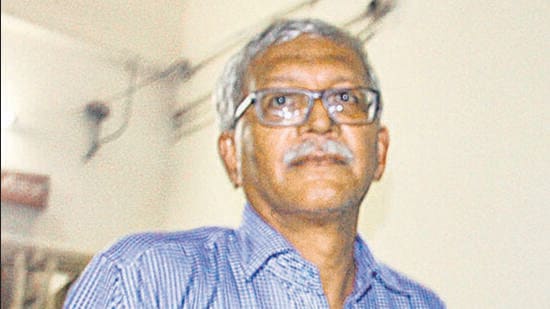 Mumbai: Human rights activist Vernon Gonsalves has filed a plea before the special NIA court seeking discharge from the Elgar Parishad-Bhima Koregaon violence case, claiming that there was no evidence to proceed against him. Gonsalves, arrested in August 2018, is currently lodged in Taloja jail.
The activist has raised questions on the sanction given by the competent authorities to invoke charges under the Unlawful Activities Prevention Act. In the discharge plea, he has claimed that the sanctioning authority has to be independent and needs to evaluate evidence before granting sanction.
The independent review authority who recommended prosecution in his case was the director of prosecution and the sanctioning authority who accorded sanction was the additional chief secretary (home) and the secretary in charge of the home department of the Maharashtra government. "The independent review authority shown in the Sanction Order was statutorily functioning under the administrative Control of the Sanctioning authority. He cannot be said to be an independent review authority as stated in the sanction Order," reads the discharge plea.
The activist has also claimed that the sanction order dated February 20, 2019, for prosecution of offences under UAPA is invalid and the cognisance taken by the Pune session court on February 2, 2019 is without jurisdiction.
Apart from this, Gonsalves also has questioned the authenticity of the electronic data in forms of emails and letters recovered from the computers of the co-accused. "Forensic analysis by Arsenal Consulting, a US digital forensics consulting company, has disclosed that the incriminating records shown on some of the accused were planted on their computers without their knowledge by using malware. Since this is the main evidence in this case, its dubious nature calls into question the whole basis of the case," reads the discharge plea.
Gonsalves has also claimed that the other main, allegedly incriminatory, evidence against him is the statements of surrendered Naxals. "The persons making these statements all profess to having worked for long periods in armed contingents of the CPI (Maoist) and its leading committees. They have confessed to being involved in cognisable offences but have not been made accused and are not being tried jointly with the accused in the present case. Their statements, therefore, "may not be taken into consideration" against the accused, including the applicant," Gonsalves has said in his discharge plea.