RSS' India model comes to Gujarat
Jul 31, 2016 01:03 AM IST
So long as the victims were Muslims, those who protested against bigotry could be dismissed as 'pseudo-secularists' or 'anti-nationals'. But now the manic rage of the gau rakshas has turned on a group of Dalits in Gujarat.
To understand the present politics of the cow in India, the place to start is an article written in October 1952 by MS Golwalkar, the long-serving sarsanghchalak of the Rashtriya Swayamsewak Sangh (RSS). Earlier that year, the RSS's political affiliate, the Bharatiya Jana Sangh, had won a mere three seats in the first Lok Sabha elections. Seeking to stem demoralisation amongst his flock, Golwalkar made a public appeal through the press, asking young Hindus to 'revive the fundamental values and ideas' of their faith'.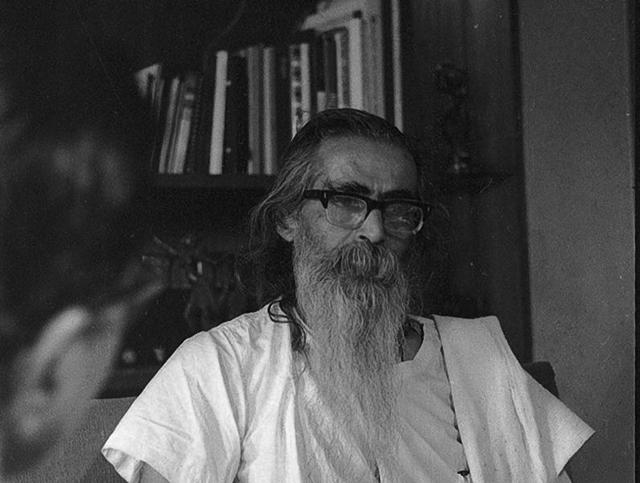 What issue would prompt Hindus to, as Golwalkar put it, "be readily prepared to sacrifice our all for the honour and glory of the motherland?" The RSS chief believed that "such a point of honour in our national life is none else but MOTHER COW, the living symbol of the Mother Earth — that deserves to be the sole object of devotion and worship. To stop forthwith any onslaught on this particular point of our national honour, and to foster the spirit of devotion to the motherland, [a] ban on cow-slaughter should find topmost priority in our programme of national renaissance in Swaraj" (emphases added).
Read: In state after state, cow protection vigilantes pick on Dalits, Muslims
Orthodox Hindus venerated the cow, but Muslims and Christians ate its flesh. For Golwalkar and the RSS, cow worship thus became another stick to beat the minorities with, to make them accept that India was essentially a Hindu nation. In the 1950s the aura of Jawaharlal Nehru and the Congress was such that this RSS campaign never took off. However, after Nehru's death, the RSS organised a nation-wide movement on the issue of cow protection, culminating in a mob of angry Hindutvawadis storming Parliament in November 1966. Beaten back by the police, the mob then burnt buildings and homes, as well as hundreds of vehicles. This attack on Parliament by fanatical Hindus was a (now mostly forgotten) precursor to the much better-known attack on Parliament by jehadi Muslims in December 2001.
Narendra Modi grew up in the RSS, where he was taught to venerate Golwalkar. In fact he even wrote a series of laudatory essays on him. However, at the same time, as chief minister of Gujarat he worked rigorously to marginalise the RSS and its even more hardline offspring, the Vishwa Hindu Parishad, from the political life of the state.
Read: 'Gau rakshaks' in Gurgaon hold Muslim migrants to ransom over beef
By the time he launched his prime ministerial campaign in 2013, Modi had — at least in the public eye — distanced himself from the RSS. Voters were invited to forget his sectarian past and focus instead on industrial investment and agricultural growth in his state. It was this 'Gujarat Model' that Modi promised to extend to all of India if he were elected prime minister.
Modi did not need the RSS to win him elections in Gujarat. But to achieve success at a countrywide level he had perforce to reach out to them. After an initial hesitation, Mohan Bhagwat (who held the job Golwalkar once did) decided to throw the weight of his organisation behind Modi. RSS as well as VHP cadres responded enthusiastically; across India, and especially in the crucial state of Uttar Pradesh, Hindutva activists played a major role in winning seats for Modi and the BJP.
In May 2014, Narendra Modi was sworn in as prime minister, heading a government in which the BJP, successor to the Jana Sangh, commanded a majority for the first time. Modi may have believed that the general election was fought and won on the issue of development, but, as that astute political analyst Chandrabhan Prasad notes, "a section of Hindu society, which is pre-dominantly upper caste and conservative has assumed that this mandate is for a Hindu Rashtra". Hence the renewed emphasis on making the cow "the sole object of devotion and worship", as prescribed by that most influential RSS ideologue, MS Golwalkar.
Read: Dadri lynching has raised troubling questions on India's 'secularity'
Golwalkar died in 1973, but his ideas were kept alive by radical Hindus. A recent article in Mint profiles the Bharatiya Gau Raksha Dal, whose mostly Brahmin members pledge to "save the cow because she is our mother". Now, with their government in power at the Centre, these activists are emboldened to attack Muslims perceived to be eating beef or transporting cattle. After Modi took office, such lynchings have taken place in Uttar Pradesh, Jharkhand, and Himachal Pradesh. Meanwhile, newly elected BJP state governments have made cow protection and a ban on beef their priority.
So long as the victims were Muslims, those who protested could be dismissed as 'pseudo-secularists' or 'anti-nationals'. But then the manic rage of the gau rakshas turned on a group of Dalits in the prime minister's home state, Gujarat, who were skinning dead cows. Indeed, the young men who beat up Dalits in Una were so intoxicated by hubris that they actually filmed the flogging and uploaded it on social media.
Since Dalits are (in theory) part of Hindu society, and since the prime minister and the BJP president have both made a great deal of their concern for Dalits, this latest incident has brought the BJP much ignominy. Yet in many ways the BJP have brought it on themselves, by staying silent all these months when other Indians, albeit non-Dalits, were attacked by cow protection activists. The BJP president stayed silent even when his own MLAs beat up an independent MLA in Kashmir for eating beef, this endorsement of violence by party legislators emboldening Hindutva activists even further.
Read: Govt should not encourage vigilante mobs
Narendra Modi hoped to bring his Gujarat model of economic growth to the rest of India. What has happened instead is that the Sangh Parivar has sought to apply its own Indian or Bharatiya model of religious majoritarianism to the whole country, including Gujarat.
Ramachandra Guha's most recent book is Gandhi Before India. The views expressed are personal.
Twitter: @Ram_Guha