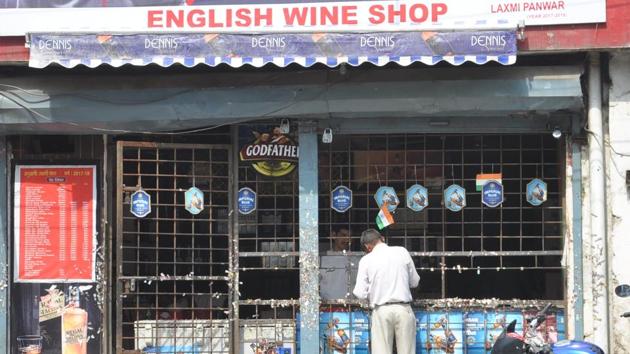 Week after implementing excise policy, Uttarakhand govt tweaks it
In a meeting chaired by chief minister Trivendra Singh Rawat, the cabinet approved a major cut in licence fee for bars, restaurants, and departmental stores that sell liquor
UPDATED ON APR 06, 2018 10:23 PM IST
In major step-down, the Uttarakhand cabinet Friday gave its nod to bring in several "amendments" in the excise policy for the current fiscal that it had approved less than a month ago.
In a meeting chaired by chief minister Trivendra Singh Rawat, the cabinet approved a major cut in licence fee for bars, restaurants, and departmental stores that sell liquor.
Briefing reporters after the cabinet meeting, minister Madan Kaushik said the "amendments"have been introduced in keeping with the suggestions that came from the excise department and some other quarters. Giving details he said that there would now be "single wine shops in an area of 20 kms as the crow flies" instead of cluster of four liquor outlets at one location as was the provision earlier.
"Similarly, as per the amended excise policy, the license fee for hotels and restobars with 20 rooms each has been brought down to Rs 3 lakh from Rs 5 lakh. The policy also has a provision of a 10% exemption on the license fee if deposited for three years at one go," Kaushik said.
Restaurant and bar owners had been demanding a review of the high-license fee in the new excise policy that came into effect on April 1.
Kaushik said the license fee for the departmental stores selling foreign liquor has been raised up to Rs 5 lakh from Rs 3 lakh. "The earlier legal condition that the departmental stores would have to record a turnover of Rs 5 crore has been revoked. Instead, the departmental store owners would now have to show a turnover of a mere Rs 50 lakh," he added.
Similarly, restobars, hotels, and restaurants would have to record the sale of cooked food worth Rs 10 lakh for renewal of their licenses. "Earlier, all such establishments were supposed to record the sale of cooked food worth Rs 12 lakh," Kaushik said.
"Profit is not the motive behind the steps taken by the government. The move is aimed at checking the illegal sale of liquor," he said.
Approving the excise policy for 2018-19, the Trivendra rawat government had set the revenue target at Rs 2,550 crore. The target for 2017-18 was Rs 2,310 crore.
Hoping to boost revenue collection, the government had also approved a cluster of four liquor outlets at one location in 20-km radius. The move was opposed by the Congress that accused the BJP government of favouring the liquor mafia. "The government has purposefully decided to introduce the cluster approach for tendering of liquor vends in the state. This will directly benefit the liquor mafia because only big players will be able to participate in the process," Congress state president Pritam Singh had earlier said.
Liquor outlets in state carry out business from 10 am to 10 pm, except for in areas bordering Uttar Pradesh where they remain open till 11am.
Close