Metro@weekend: People find shoulders to lean on just a click away, pour out 'deep secrets'
An increasing number of Indians are seeking emotional support and psychological help from 'faceless friends' online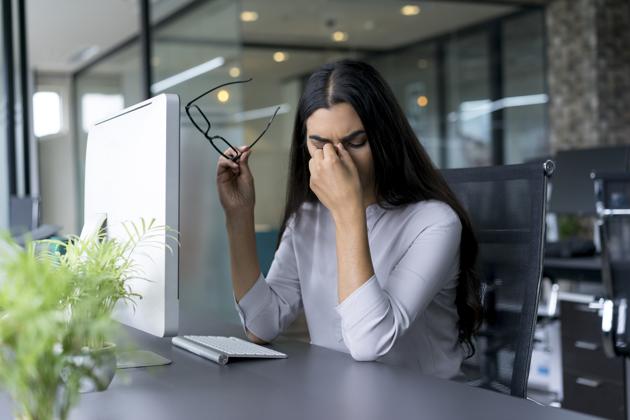 Updated on Jul 10, 2017 12:42 PM IST
Last year, Sneha Tripathi*, 28, who hails from Lucknow, married Sumit Kashyap, her colleague against the wishes of her parents. A few months into marriage, the two were fighting almost every day. Tripathi, who started living separately two months back, wants divorce by mutual consent, but her husband does not.
"He just wants to harass me. I have gone through hell in the past few months. I was broken and depressed, but could not discuss it with my parents because they were deadly opposed to the marriage. I was new to Delhi and hardly had a friend I could talk to about my life," she says.
Last week, she turned to an online platform which claims to provide anonymous, confidential counselling through its wide variety of 'verified experts' — psychologists, sexologists, couple therapists, life coaches among others. "I have been chatting with a psychologist anonymously. Though I am not quite sure if I should act on her advice, I have been able to release my bottled up emotions," says Delhi-based Tripathi.
In fact, she is not the only one — in these times of nuclear families and lack of emotional support systems, an increasing number of people are turning to 'online platforms such as YourDost, AdviceAdda, Onlinecounselling4u, Hopenetwork for anonymous counselling in matters as private as failure in love and relationships, addictions, sexual issues and job loss.
"Over 2.5 lakh people have taken counselling through our platform in the last one year alone. On an average, we counsel about 2,300 people every day," says Puneet Manuja, COO and co-founder of YourDost. "We have five lakh registered users from varied backgrounds and age groups," says Vivek Satya Mitram, founder of AdviceAdda. "Everyone has a problem in life but not everyone has someone to discuss it with. That is where we step in."
A majority of those turning to the online platforms are people in the age group of 20-40 years. "Youngsters these days have high expectations from themselves and want to make it big overnight. A lot of them are increasingly living away from families. While stress is increasing, the support system is decreasing," says Manuja.
A recent World Health Organisation report said over five crore Indians suffered from depression and three crore others suffered from anxiety disorders in 2015. It said about 7.5% Indians suffer from major or minor mental disorders that require expert intervention.
Driving the growing popularity of the platforms is the fact that in India there is a general reluctance among people to visit psychologists and psychiatrists with problems they are embarrassed to talk about.
In fact, these online platforms have discussion forums and advice sections with questions from anonymous advice seekers. Sample this: "Cheating my husband with my ex-boyfriend. I love them both. What should I do?" Or this one: "I am lazy and a procrastinator… Please help me."
While most such platforms offer free online chat and also have some free discussion forums, where one can leave questions and get answers, audio or video sessions with the experts of one's choice costs anything between ₹400 and ₹1,000 per hour.
"With the click of a mouse, you have someone listening to you and sometimes that is enough to release bottled up emotions," says Prachi Vaish, clinical psychologist and founder, Hopenetwork, another online platform which provides online counselling. "A lot of those who visit our platform suffer from social anxiety. Not everyone wants to discuss sexual problems in a doctor-patient setting," says Vaish.
Online chat and cloud telephony, Manuja says, allows people to stay anonymous while pouring out their emotional turmoil.
While a majority of their clients come from big cities, these online platforms also get a lot of clients from tier-2 and tier-3 cities. "There are not many psychologists in my city, and most of those offering solutions to sexual problems are quacks," says Mohit Arya*.
Arya, who hails from Agra, recently sought the help of a psychologist online for what he calls 'a very private issue'. "Forty per cent of people seeking help on our platform are from smaller towns," says Vaish.
But why should one trust an anonymous expert with one's deeply personal issues? "Our counsellors are non-judgmental and they may have dealt with so many situations similar to yours that they are likely to read your situation better than your friends and family. But yes, experts can only help you get a perspective; ultimately, you have to decide for yourself," says Mitram.
He cites a recent case of a girl who was depressed because she was going to get married. "She had developed marriage phobia because she had grown up seeing her father beating her mother. Besides, her elder sister got into an abusive marriage. It took our experts several sessions to help her overcome the fear of marriage," says Mitram.
On YourDost, which is both an app and web-based platform, about 40% consultations are related to love and relationship, another 25% are work-related and the rest relate to academics, addictions, sexual problems. A majority of its 'clients', come from Delhi/NCR followed by Bangalore.
Delhi-based Anamika Yaduvanshi, a life coach attached to AdviceAdda says people open about their private issues in ways they never do in face-to-face sessions.
But well-known Delhi-based psychologist Aruna Broota says that anonymous type-in, audio, video counselling can never be a replacement for face-to-face sessions. "One has to understand that it is not just the mouth that speaks, but a person's eyes, smile, speak too. And his restlessness, frown, leg movement also say something. Online is not the ideal way of understanding the root cause of a person's problems," says Broota.
Vaish says online platforms have been able to encourage people to discuss their problems at a time when stress is increasing. "People feel they are not alone, they can always go online to discuss a problem and pour their hearts out," she says.
* Names changed to protect identities
Close Story
Personalise your news feed. Follow trending topics