39-year-old Jamia Nagar artiste is nation's first female 'dastango'
Fouzia has dedicated herself to telling stories through the art that dates back to 16th century when it was used to please the Persian royalty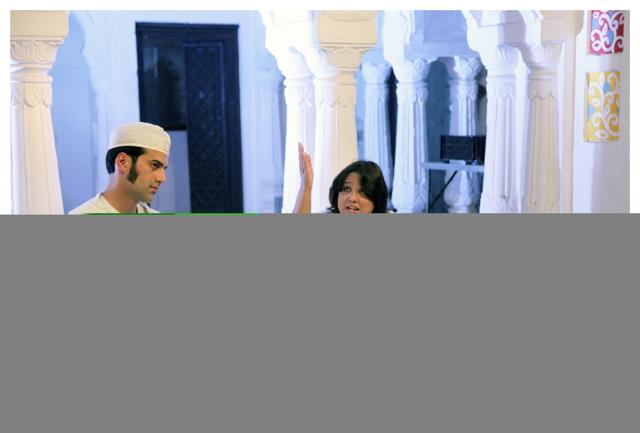 Updated on May 25, 2016 03:37 PM IST
Hindustan Times | By Prerna Lidhoo
, New Delhi
Seated on a white mattress with two maroon bolsters placed on either side, Fouzia Dastango's eyes are filled with fervour. She clears her throat and relaxes her face, there is an added sense of vigour to her tone. Clad in a white salwar kameez, she wipes off tiny trickles of sweat from her forehead, and begins. As anecdotes from Ashraf Subohi Dehelvi's sketch of Ghummi Kebabi's journey of making kebabs in Old Delhi lanes come to life in her retelling, the audience is hooked to the story and the dauntless storyteller. Fouzia, 39, grew up in Turkman Gate and her love for literature led her to become the first female dastango of modern times.
"English language was never my forte and having grown in a traditional setup, Urdu was my first love. I started searching for something that has to do with language and stories. It took me nine years to form my identity as a female dastango," said Fouzia.
She said protests and slogans don't change anybody's heart like sweets words of wisdom do. "If a storyteller believes in the story that is being told, then there is nothing that can't be achieved. We have made a foray into children's genre with 'Dastan Alice Ki' and it is a great way to realize the potential of the storytelling style," Fouzia said.
With classics like Alice in Wonderland making their way into a traditional storytelling, modern dastango feel that this trend can keep the children engaged and help them grasp moral and social issues at an early age. Leaving her job as a lecturer, Fouzia has now dedicated her entire life to this art.
Within the narrow lanes of Jamia Nagar, Fouzia can often be seen practising the highs and lows of her tone along with the required voice modulation and intonation. Fouzia says she grew up reading fantasy stories and spent hours imagining the enchanting world of tales. She specialises in telling stories from Urdu masters, with Ismat Chughtai, Sadat Hassan Manto and Intizar Hussain as favourites. She has decided to dedicate herself fully to telling stories through the art that dates back to 16th century when it was used to please the Persian royalty. Emperor Akbar, a dastango himself, was instrumental in making the art form popular in India; however, today there are few takers for dastangoi. After Delhi's renowned dastasngo Mir Baqar Ali's death in 1928, the art form passed into oblivion until efforts were made revive this storytelling tradition a few years ago.
"This form of storytelling takes time to be appreciated and understood by the audience. How will people know our name if they don't even know what dastangoi is? It is the art of listening that people have forgotten," said Fouzia.
She feels that it is the cadence of chaste Urdu that makes it a mesmerising experience for an audience that sometimes doesn't understand the language. Her audience often complement her for binding them with her storytelling skills.
"Sometimes people don't really understand what I am saying but they are perplexed with the experience. Dastango are said to possess magical powers of words transporting one to a world of seducing stories," said Fouzia as she forms a circle with her animated fingers to stress on the word magical.
Having performed at more than 70 shows, Fouzia feels dastangoi is also the best form to bring out women-centric issues.
Close Story