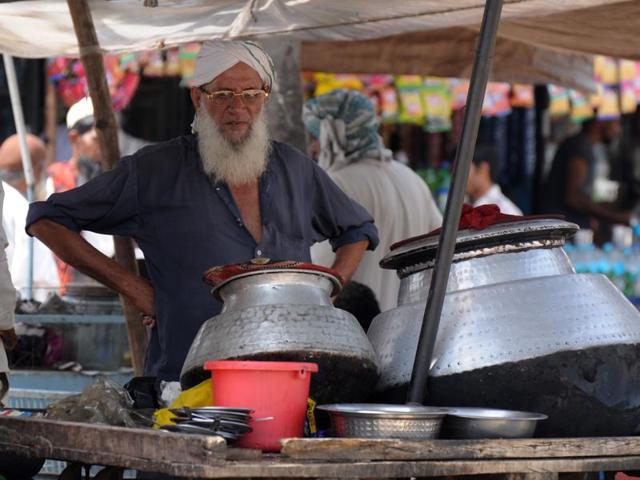 Interiors of Mewat — the 'haven' of cattle smugglers
None of the cow vigilante groups tread into the interiors of Mewat, which allegedly has hideouts of cattle smugglers
UPDATED ON SEP 10, 2016 01:18 AM IST
Mewat, a Muslim dominant district in Haryana, has been on the radar of cow vigilante groups ever since the state government enforced a cow protection act in March. But none of the vigilantes dared to tread into the interiors of Mewat, which allegedly has hideouts of cattle smugglers.
Police too do not enter those areas fearing attack from smugglers and their local supporters.
Cattle is smuggled from neighbouring districts and hidden in the hills in the interiors of Nuh, Ferozpur Jhirka, Nagina, Pingawa, Punhana, Rawali, Shikrawa and some areas bordering Alwar district of Rajasthan, a police official, who did not wish to be named, said.
The officer said cattle are slaughtered and skinned at these hideouts and the meat is sold.
The hideouts are guarded by informers of smugglers and raiding teams are often attacked from unexpected corners, the officer said.
Unable to reach interiors, cow vigilantes have tightened their surveillance to check smuggling of bovine on routes to Mewat.
Last week, personnel from Ferozpur Jhirka police station rescued 22 cattle from an oil tanker. The tanker body was modified in such a way that it was tough to detect the content inside, a police officer said. He said the tanker was stopped after they received a tip from cow vigilantes.
On August 29, cow vigilantes and Sohna police found 300 cow hides stashed between boxes of guavas in a mini-truck. The truck was going from Gurgaon to Mewat. The driver fled the spot.
"Fuel tankers, car carriers and closed vehicles are used by cattle smugglers who travel at night. It is tough to detect from outside. We inform the police whenever we get a tip," Umesh Gupta, member of Sohna unit of Haryana Gau Raksha Dal, said.
Gupta said when the smugglers are chased, they throw chili powder and stones, and even open fire on raksha dal members. "They are not even afraid of police," Gupta said.
He said three members of Sohna unit received bullets injuries last month. There are about 40 people involved in smuggling and they are being identified, he said.
"Mewat is the hub of illegal beef trade. Raksha dal members keep vigil on routes leading to the region. Beef is often smuggled from there to Delhi and UP," Kuldeep Janghu, chief patron of Gau Raksha Dal Gurgaon, said.
Nuh MLA Zakir Hussain said the charges are manufactured to bring a bad name to Mewat. He asked why the police could not use extra force to bust hideouts. "Authorities should trace and nab cattle smugglers," he said.
Close