Drunk man who urinated on Air India co-passenger identified as Shankar Mishra
Jan 05, 2023 05:35 PM IST
The Delhi Police have constituted a team and were conducting raids to arrest Shankar Mishra, who is from Mumbai
Shankar Mishra is the name of the drunk man, who urinated on a co-passenger in the business class of Air India's November 26 New York-Delhi flight, and he is a vice president in India with Wells Fargo, an American multinational headquartered in California, a police officer aware of the matter said on Thursday.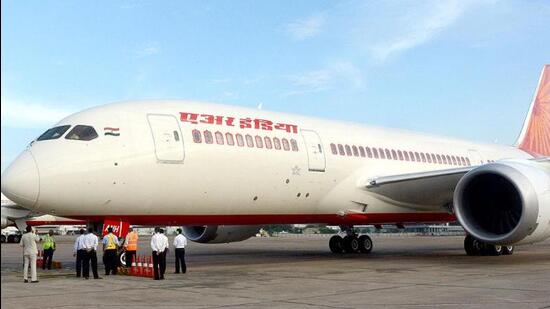 The Delhi Police have constituted a team and were conducting raids to arrest Mishra, who is from Mumbai. Mishra was on Wednesday booked after the airline filed a police complaint.
Police said while the incident took place on November 26, Air India informed them about the incident only on December 28. "When we tried to contact the woman asking for her complaint, she stated that she has already given her complaint to Air India and that should be used as her original complaint," the officer said.
Police asked Air India to share the complaint with them. The complaint was given to police on Wednesday morning, the officer said.
Air India came under fire from within and outside on Wednesday as details emerged of the horrific incident. The crew allegedly did little to help the affected person.
A Director General of Civil Aviation (DGCA) official said the regulator had not been notified, and that a report had been sought from the airline. "There were failures at multiple levels... In all, it's a complete breakdown of the system," said an airline official, who asked not to be named. The airline sent in its report to the regulator later on Thursday.