EC to use tech to nail poll code violations, ensure smooth voting
The EC has developed C-VIGIL android mobile phone application to enable people to report code violations.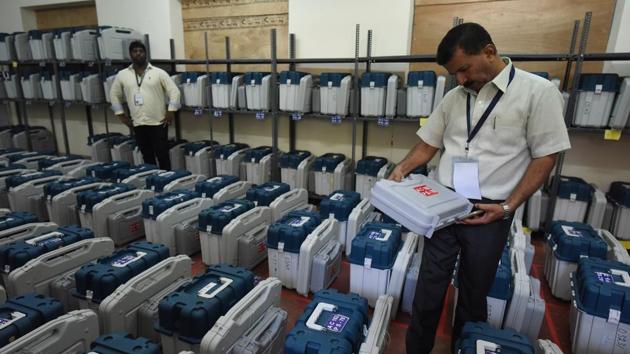 Updated on Oct 07, 2018 07:20 PM IST
Indo Asian News Service |
Indo Asian News Service
The Election Commission (EC) will deploy several technology applications to nail violation of the Model Code of Conduct (MCC) during elections and ensure smooth polling.
The EC has developed C-VIGIL android mobile phone application to enable people to report code violations.
"The delay in reporting code violations so far has resulted in the escape of culprits from law-enforcers. Also, lack of documentary evidence like photos, pictures or video clips prove a hurdle in verifying complaints," an EC release said.
It pointed out that a "significant percentage" of reporting was "false or inaccurate".
"Further, the absence of a robust response system to quickly and accurately identify the scene of occurrence with the help of geographical location details hampered election officers' ability to apprehend violators.
"The c-VIGIL app is expected to fill the gap in reporting of code violations and thereby create a fast-track complaint reception and redressal system," the poll panel said.
Using the application, one can send live reports on code violations within minutes.
In case of a registered complaint, a unique ID number will be generated to allow the citizen concerned to track his/her complaint's status. Anonymous complaints do not get any identification numbers.
Once a complaint has been received in the c-VIGIL system, the same is beeped to the district control room, which assigns it to a flying squad for action.
The other apps to be used by EC in poll-bound Madhya Pradesh, Chhattisgarh, Rajasthan, Mizoram and Telanaga include National Grievance Service, Integrated Contact Centre, Suvidha, Sugam, Election Monitoring Dashboard and one-way electronically transmitted postal ballot for service voters.
Suvidha is a single-window system for giving election-related permission/clearance within 24 hours. Through the system, the candidates and political parties can apply for permissions for meetings, rallies, vehicles, temporary election office, and loudspeakers at a single location, where back-end convergence of various authorities/departments has been done, the EC said.
Sugam is an IT-based vehicle management system with the facility of issuance of requisition letters for vehicles, capturing of vehicle details with addresses, mobile numbers and bank details of owners and drivers, transfer of vehicles from one district to another district etc.
Webcasting at identified critical stations for live monitoring of election process will also be undertaken.
The Election Monitoring Dashboard is an IT tool that provides a dashboard of consolidated information, tools and timely reports to officers at all hierarchical levels from top to bottom.
Besides, all registered service voters will be delivered e-postal ballot of their respective constituencies through electronically transmitted postal ballot (ETPBS), which will be printed and after voting will be sent back to the Returning Officer concerned by post, the EC added.
Close Story