Modi govt's timely reminder to Imran Khan as terror blacklist looms for Pakistan
Updated on Jun 22, 2019 11:01 PM IST
In June last year, the FATF placed Pakistan on the grey list of countries whose domestic laws are considered weak to tackle the challenges of money laundering and terrorism financing.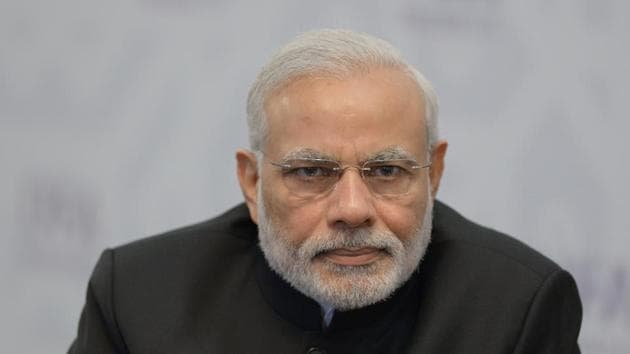 India on Saturday called on Pakistan to take verifiable and irreversible action to effectively implement within the next three months an action plan framed by the Financial Action Task Force (FATF) to curb terror financing.
New Delhi's response came a day after a plenary meeting of FATF held in Orlando, Florida, said Islamabad had failed to meet targets to counter terror financing for the second consecutive time, and warned Pakistan could face harsher action.
The multilateral watchdog placed Pakistan on its "grey list" in June last year for failing to counter fund-raising by eight terror groups, including Lashkar-e-Taiba (LeT), Jaish-e-Mohammed (JeM), Islamic State and al-Qaeda. During an assessment in February, FATF said Pakistan had made "limited progress" in curbing terror financing and failed to show proper understanding of risks posed by the banned groups.
Read: FATF pulls up Pak for failure to keep its commitments yet again
Responding to FATF's latest assessment, external affairs ministry spokesperson Raveesh Kumar said: "We expect Pakistan to take all necessary steps to effectively implement the FATF action plan fully within the remaining time frame i.e. by September 2019 in accordance with its political commitment to the FATF and take credible, verifiable, irreversible and sustainable measures to address global concerns related to terrorism and terrorist financing emanating from any territory under its control."
Kumar noted that FATF had decided to continue to keep Pakistan on its grey list for monitoring "for its failure to complete the action plan items due in January and May 2019".
In Islamabad, Pakistan's finance ministry reiterated its "commitment to take all necessary measures to ensure completion of the FATF action plan in a timely manner".
The FATF had "acknowledged the steps taken by Pakistan to improve its anti-money laundering/counter-terror financing regime and highlighted the need for further actions for implementing the action plan" and will undertake the next review of Pakistan's progress in October, the finance ministry said in a statement.
In recent months, Pakistan has taken some steps in line with the action plan, including a ban on foreign currency transactions without a national tax number and a ban on currency change of up to $500 in the open market without submission of a copy of a national identity card.
Pakistan has also banned some militant groups and seized their assets, including Jamaat-ud-Dawah and JeM.
Following the assessment at its plenary meeting in Orlando this week, FATF expressed "concern that not only did Pakistan fail to complete its action plan items with January deadlines, it also failed to complete its action plan items due May 2019".
"The FATF strongly urges Pakistan to swiftly complete its action plan by October 2019 when the last set of action plan items are set to expire. Otherwise, the FATF will decide the next step at that time for insufficient progress," the watchdog said in a statement issued on Friday.
Though the statement didn't mention the black list, which entails harsher financial sanctions, people familiar with developments said the tacit threat of further action was an indication FATF could downgrade Pakistan from the grey list.