FATF pulls up Pak for failure to keep its commitments yet again
Jun 22, 2019 11:00 PM IST
The multilateral watchdog placed Pakistan on its "grey list" in June last year for failing to counter fund-raising by groups such as Lashkar-e-Taiba (LeT) and Jaish-e-Mohammed (JeM).
The Financial Action Task Force (FATF) on Friday held out the possibility of placing Pakistan on its "black list", saying Islamabad had failed for the second consecutive time to implement an action plan to counter terror financing.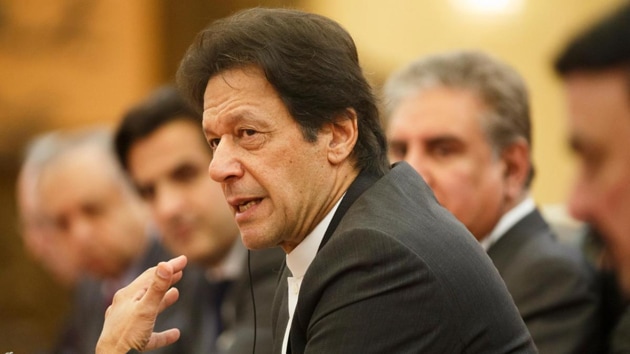 The multilateral watchdog placed Pakistan on its "grey list" last June for failing to counter fund-raising by groups such as Lashkar-e-Taiba (LeT) and Jaish-e-Mohammed (JeM). During an assessment in February, FATF said Pakistan made "limited progress" in curbing terror financing and failed to show proper understanding of risks posed by banned groups such as Islamic State and al Qaeda.
Following an assessment at its
June 19-21 plenary meeting in Orlando, Florida, FATF expressed "concern that not only did Pakistan fail to complete its action plan items with January deadlines, it also failed to complete its action plan items due May 2019".
"The FATF strongly urges Pakistan to swiftly complete its action plan by October 2019 when the last set of action plan items are set to expire. Otherwise, the FATF will decide the next step at that time for insufficient progress," the watchdog said in a statement issued on Friday. Though the statement didn't specifically mention the "black list", which entails harsher financial sanctions, people familiar with developments said the tacit threat was an indication FATF could downgrade Pakistan from the grey list.
After Pakistan was placed in the grey list, it was asked to implement a 27-point action plan to curb terror financing and money laundering. Following inspections by FATF and Asia Pacific Group (APG) earlier this year, experts concluded Pakistan had done a lot to align its domestic laws with international counter-terror obligations but had failed to do enough on the ground to curb fund-raising or freeze assets of eight terror groups, including LeT, JeM, Jamaat-ud-Dawah, Falah-e-Insaniyat Foundation, al Qaeda, Islamic State, Haqqani Network, and the Taliban.
The statement said since June last year, Pakistan had made a high-level political commitment to work with FATF and APG and to address its "strategic counterterrorist financing-related deficiencies", but "it does not demonstrate a proper understanding of Pakistan's transnational TF (terror-financing) risk".
Pakistan should continue to work to implement the action plan to address its strategic deficiencies, including by "adequately demonstrating its proper understanding of the TF risks posed by the terrorist groups , and conducting supervision on a risk-sensitive basis", the statement said.
Islamabad should also demonstrate that its remedial actions and sanctions are applied in cases of terror financing violations, and these actions have an effect on compliance by financial institution, the statement added.
FATF said Pakistan should also demonstrate that "facilities and services owned or controlled by designated persons are deprived of their resources and the usage of the resources" – a reference to UN-designated terrorists such as LeT founder Hafiz Saeed and JeM chief Masood Azhar allegedly having access to the financial assets of their groups.
The watchdog also asked Pakistan to take action to "identify and take enforcement action against illegal money or value transfer services" and to improve "inter-agency coordination including between provincial and federal authorities on combating" terror financing.
Law enforcement agencies should identify and investigate the "widest range of TF activity" and investigations and prosecutions should "target designated persons and entities", the statement said.
Pakistan should also demonstrate "effective implementation of targeted financial sanctions (supported by a comprehensive legal obligation) against all 1267 and 1373 designated terrorists", FATF said.