Russia defaults on foreign debt for first time in a century | 5 points
Published on Jun 27, 2022 08:55 AM IST
During Russia's financial crisis and ruble collapse of 1998, President Boris Yeltsin's government defaulted on $40 billion of its local debt.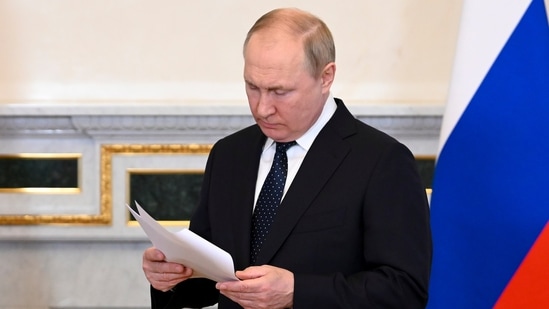 Russia defaulted on its foreign-currency sovereign debt for the first time in more than a century, a result of its further alienation from the global financial system following West-led sanctions imposed over its war in Ukraine. Kremlin has pushed back against the default designation, saying it has the money to meet the obligations and has been forced into non-payment by the West shutting down its payment routes to international creditors.
"There is money and there is also the readiness to pay," Russian finance minister Anton Siluanov said last month. "This situation, artificially created by an unfriendly country, will not have any effect on Russians' quality of life."
While Russia, for months, founds paths around the penalties imposed in the aftermath of the invasion of Ukraine, it missed the Sunday night deadline to meet a 30-day grace period on interest payments originally due May 27.
Also Read | As G7 bashes him, Putin to make 1st foreign trip since Ukraine war
Here's all you need to know about the debt default:
Russia owes about $40 billion in foreign bonds, and about half of that to foreigners. Much of its foreign currency and gold reserves were held overseas and are now frozen.
The last time Russia defaulted on its international debt was during the Bolshevik Revolution when the Russian Empire collapsed and the Soviet Union was created.
Russia defaulted on $40 billion of its domestic debts during the financial crisis and ruble collapse of 1998. But was able to recover from that default with the help of international aid.
A formal declaration of default would usually come from rating firms, but they have withdrawn ratings on Russian entities due to the European sanctions. Now the bondholders can themselves one if owners of 25% of the outstanding bonds agree that an "Event of Default" has occurred.
According to Associated Press, analysts are cautiously reckoning that the default would not have the kind of impact on global financial markets and institutions that came from an earlier default in 1998.
Close Story
Personalise your news feed. Follow trending topics