Fulfilling employment promise still a mammoth task for Uttar Pradesh government
Uttar Pradesh has approximately one crore unemployed, according to estimates of officials at the state's employment exchange.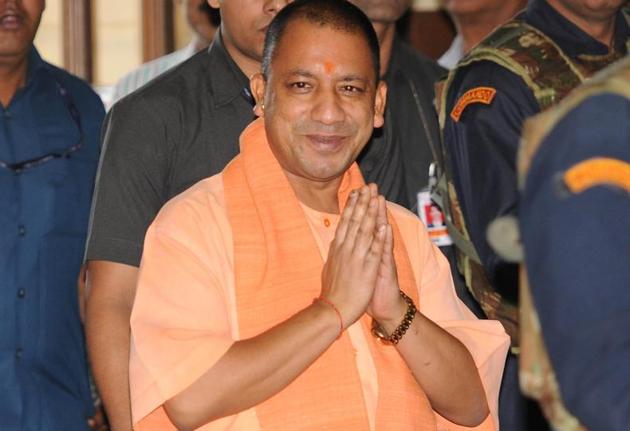 Published on Mar 20, 2018 12:46 PM IST
An indignant Rakesh Vishwakarma says, "I obtained my basic training certificate (BTC) to teach, and not sell 'pakoras', on roads. I want my joining letter."
He was among the thousands of Basic Training Certificate (BTC) teachers, who staged a demonstration outside the BJP office on Vidhan Sabha Marg in Lucknow, a couple of days ago. The BTC course is for those applying for assistant teachers' jobs.
The aspirants say their anger is justified. They were selected in March 2017. A year has gone by, but the state government is yet to issue joining letters to fill up these 12,460 posts, they say. After the BTC teachers' stir, chief minister Yogi Adityanath is understood to have hauled up officials in the basic education department and given them a week's time to issue joining letters to these teachers, people familiar with the development said.
In August last year, a similar protest by agitated Teacher Eligibility Test (TET) qualified B Ed candidates and the 'shiksha mitras' was witnessed on the streets of Lucknow. The Right to Education Act opened up avenues in teaching jobs, but due to several factors, a large number of these vacancies could not be filled. Rishi Mishra, the Mainpuri vice president of TET Sangharsh Morcha, says around 275,000 teaching positions are lying vacant. "There is no dearth of TET qualified B Ed candidates but the government is doing nothing," he says.
Uttar Pradesh has approximately one crore unemployed, according to estimates of officials at the state's employment exchange. The BJP government, when it came to power in March last year, had set a target to provide jobs to 70 lakh people in five years, that is 14 lakh jobs a year. The task seems difficult to accomplish if the onus to provide these employment opportunities is on the same system and government machinery that could not issue 12,460 appointment letters in a year to BTC teachers.
"It's not our fault. The letters would have been issued much earlier had the BJP government not imposed a blanket ban on all appointments after it came to power," explains an official of the basic education department, requesting anonymity. He seems to have a point.
On January 29, the UP Police Recruitment and Promotion Board cancelled three exams conducted in previous years for filling the backlog in police jobs. The decision left those who had studied hard for the exam disappointed. Since large-scale government recruitments are not regular or have been caught up in red-tape, the state government has pinned its hope on private sector and creating job opportunities by providing skill development training to youths.
"Of the promise for 70 lakh jobs in five years, the state government has set a target of providing 10 lakh jobs through vocational education and skill development departments," says Satyakant, principal of the State Industrial Training Institute in Aliganj, Lucknow.
"We had organised a placement meet last month in which 650 of our trained students were hired by Tata," he says.
Compared to 1,000 jobs last year, the institute has already provided placement to 1,809 skilled candidates, he says. A paltry figure compared to the 14 lakh annual job promise, but Kant says the youth need to be made aware of the benefits of skill development and look for innovative employment opportunities rather than just rely on government to provide jobs on a platter.
"There are 266 government ITIs, 2,367 private ITIs and we have around 101 schemes of the vocational education and skill development," he says. Officials at the Skill Development Department admit that the task is indeed an uphill one, but the ball has been set rolling on the recruitment front.
The UP Skill Development Mission (UPSDM) registration portal has over 49 lakh youth, who are though moderately educated in formal environment but have shown an aptitude to get trained in various skill development trades.
The mission has already rolled out about four lakh trained youth in a span of just four years.
Close Story