Like former governments, Yogi too correcting 'historical blunders'?
Published on Apr 02, 2018 01:02 PM IST
With the BJP government in the state "rectifying" the names of places and institutions, history seems to be repeating itself in Uttar Pradesh.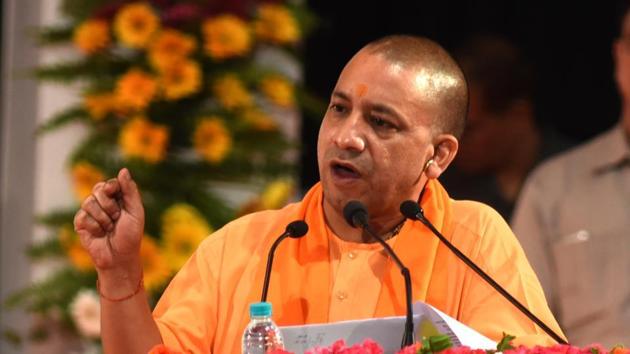 With the BJP government in the state "rectifying" the names of places and institutions, history seems to be repeating itself in Uttar Pradesh.
In December last year, the government had amended the UP State Universities Act allowing change in the name of Dr Bhimrao Ambedkar University, Agra, by adding another 'A' in Ambedkar.
On Wednesday, the government issued a notification inserting 'Ramji' in the name of Dalit icon Dr BR Ambedkar, thereby restoring his original name.
A retired government official, who did not wish to be named, said the then BJP government under Kalyan Singh had made an unsuccessful bid in 1992 to change the names of Aligarh to Harigarh, Faizabad to Saket and Allahabad to Prayag.
"During Yogi Adityanath's tenure as MP, names of various localities in his constituency Gorakhpur were changed at his behest. For example, Humayun Nagar became Hanuman Nagar, Islampur became Ishwarpur and Alinagar became Aryanagar," he said. Last year, the Hindu Yuva Vahini had demanded that Azamgarh be renamed Aryamgarh, which it said was the correct name. The BJP leaders also keep raising the demand for renaming Lucknow as Lakshmanpuri.
According to officials familiar with the matter, the current dispensation is believed to be favourably inclined to the demand of the Akhil Bharatiya Akhara Parishad (ABAP) to rechristen Allahabad as Prayagraj which was the original name before being changed by Mughal emperor Akbar in 1580.
Even Adityanath has publicly defended change in names by arguing that these places were renamed after Mughal invasion and it was high time their original identity was restored.
SHEDDING COLONIAL BAGGAGE
Similar to the BJP's move to rectify names, the post-Independent Congress government in UP had launched a similar campaign by changing spellings and pronunciations of places, rivers etc., purging them of colonial flavour.
The SP and the BSP also had their share of name changing.
In his book 'Region, Nation, Heartland – Uttar Pradesh in India's Body Politic' historian Gyanesh Kudaisya says: "Two aspects of naming came into focus after Independence. The first concerned "authentic" spellings and pronunciations for place names in the province, and the need for purging colonial misspelling and mispronunciation."
The most important names amended for this purpose were the Ganga for the Ganges and Mathura for Muttra.
According to Kudaisya, a government notification produced a list of authentic spellings to correct the names of rivers and cities. "So, Jumna became Yamuna and Gumti became Gomti. Similarly, Ayodhya, Kanpur, Faizabad and Unnao were the new spellings of prominent cities, which many called Indianisation or nationalisation of names," Kudaisya says. The United Province became Uttar Pradesh after a tortuous hunt for a suitable name, he adds. "The rectification was described as 'shuddhikaran' (purification) of names by giving them authentic transliterations. The Congress government was of the view that a national government must take a broad national view of the matter," he says.
Senior BJP leader and former minister Lalji Tandon says there is nothing wrong in restoring the correct names of places and personalities if they were changed in the past for certain reasons.
"Bombay was renamed as Mumbai as it was an English name. There are many other examples," he says.
Terming controversy over inserting 'Ramji' in the name of Dr BR Ambedkar as baseless, Tandon says: "There are documentary evidences to prove that he used to write his name like that only." "All political parties supported the proposal seeking correction in the name of the Dalit icon," he says. Tandon, in his upcoming book 'Ankaha Lucknow', is understood to have linked the name of Lucknow to Lakshman, the younger brother of Lord Ram. "For revelations, wait till the book is launched. Hopefully it will be out next month," he says.