39 groups to protest at Mumbai's Azad Maidan against Israeli PM Netanyahu's visit to India
Jan 18, 2018 12:48 PM IST
Protesters claim that to deepen military ties with a country, India isn't thinking about the homeless in Palestine
Around 39 left-wing, Dalit, and OBC organisations and the India Palestine Solidarity Forum will protest in Mumbai against Israeli Prime Minister Benjamin Netanyahu's India visit on Thursday at Azad Maidan. Protests by all these groups are being held across the country.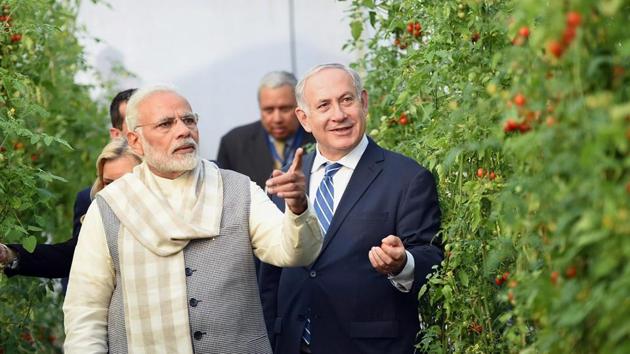 "Even Gandhiji had supported the movement for Palestine. By inviting Netanyahu to India, Modi is supporting imperialist agenda, that has never been a part of our culture," said Prakash Reddy, Mumbai general secretary, CPI. Reddy added that to deepen military ties with a country, India isn't thinking about the homeless in Palestine.
Feroze Mithiborwala, general secretary, India Palestine Solidarity Forum, said inviting Israeli PM to India would isolate the country on the world map. "It is a known fact that Israel supports terrorist organisations. By inviting Netanyahu we are weakening our nation. For us, this protest is like a freedom movement, and it is slowly gaining momentum," said Mithiborwala.
Sonya Gill of All India Democratic Women's Association said women and children in Palestine were living in wreaked condition. "Progressive women's movement needs to take a stand against the injustice because even the people there have a right to independent state," said Gill.