Aastha Gill, Badshah collaborate with Bigg Boss' Priyank Sharma on Buzz music video
Aastha Gill and Badshah burst on to the Indian music scene with 2015's hit DJ Waley Babu. Now, they have come up with a new song, Buzz.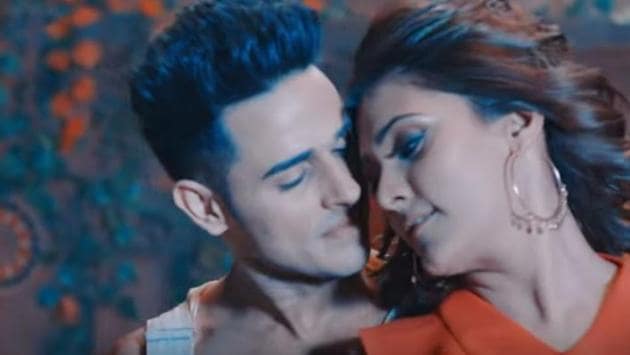 Updated on Apr 12, 2018 05:24 PM IST
Aastha Gill, who has collaborated with rapper Badshah on many songs like DJ Wale Babu, Abhi Toh Party and Happy Happy, is back with a new song titled Buzz. As expected, Badshah is rapping for the song.
However, that's not the only highlight of the song. It also features Bigg Boss 11 contestant Priyank Sharma in the video; this is his first big assignment after the reality show concluded.
In a statement, Aastha Gill said, "Buzz is about a high when you're in love. It also talks about family, music, food, work or almost anything that is dear to us. I am so happy working with the best in the industry."
Read: Ranveer Singh loves NBA dancers' performance to Malhari. Watch video
Sony Music India has released a 3-minute video of the song that compliments the slow romantic track.
Badshah's rap tries its best to celebrate the mood of the song, but somehow it doesn't seem as catchy as DJ Waley Babu, which, in a way, launched Badshah as the next big thing on the Indian indie music circuit. The heavy strings and electronic dance music beats are used in the song, which makes it different from the usual club songs.
Things have also changed a lot since DJ Waley Babu as Badshah is a force to reckon with now in the Indian music scene. His voice may help the song in getting initial traction, and there onwards it will totally dependent on its recall value.
Here's the video:
Close Story