Khaira's support to 'Referendum 2020' lands AAP in a mess again in Punjab
Jun 16, 2018 10:03 PM IST
Khaira, in a press release hours after the "support" statement went viral, said that those at the helm of affairs should know that "it was due to great sacrifices made by Sikhs and Punjabis that India won its freedom".
Aam Aadmi Party MLA and leader of opposition Sukhpal Singh Khaira's statement in favour of a 'Referendum 2020' propagated by Sikh radicals, who seek a separate nation of Khalistan, has not only put his party in an awkward position but has given ammunition to people within and outside the AAP against him.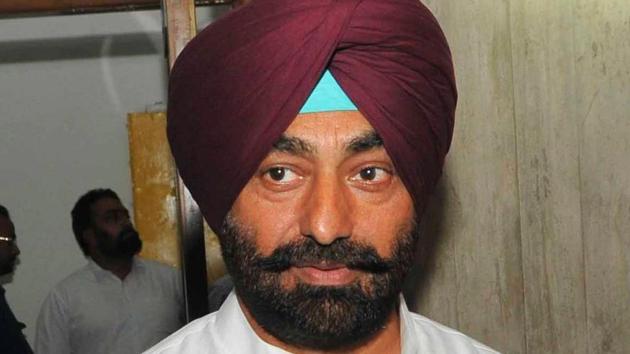 The apparent reaction of AAP leadership — Khaira has since had to step back in the matter — underlines that the party has not forgotten the disappointment of 2017 when it squandered a groundswell due to its purported cosiness with the radicals. "Khaira should not forget how AAP's chances in the assembly polls ended effectively after the episode of Delhi chief minister and party boss Arvind Kejriwal's stay at the house of a former militant in Moga days before the voting," said a party MP who did not want to be named. Another senior leader, who too preferred to stay unnamed, said the party's chances were dashed when the opposition's propaganda to project AAP as "close to Khalistani forces" gained traction. This, the leader said, created an impression among the Hindu community that the AAP was hobnobbing with Khalistani elements settled abroad.
AAP could win only 20 of the 117 seats in 2017 as the Congress formed the government with 77, while the incumbent SAD and BJP were reduced to the third spot. However, even after being the principal opposition party, AAP is in crisis in Punjab due to various organisational and leadership issues, "and Khaira's such statements will only add to our miseries," the MP said.
Dr Balbir Singh, co-president of the party's state unit, said, "The national leadership will initiate action against Khaira for this statement." Party MLA Aman Arora, who also remained its state co-president and is a prominent Hindu face in Punjab AAP, uploaded a video on social media to state that Khaira's statement is "his personal thinking" and "this is not the party stand". Khaira later sought to underline his support to India's unity.
Also Read: Parties slam Khaira's 'support' to Sikh 'referendum', Punjab CM seeks clarification from Kejriwal
But chief minister Capt Amarinder Singh termed Khaira's support statement "unfortunate", and added that the leader of opposition "seemed to be indulging in his usual political antics and theatrics, without any sense of the history of Punjab or any realisation of the possible consequences of his statement or act".
SAD president Sukhbir Singh Badal said, "Sukhpal Khaira is not an ordinary AAP worker; he is leader of opposition. If Khaira's stand is not the party's stand, I ask Kejriwal to sack him, or declare that you are with Khalistanis!" BJP's senior leader Manoranjan Kalia said, "Can Khaira explain what he means by 'referendum' ? Declaring support to the demand establishes that Khaira has links with secessionists."
Political observers feel Khaira's statement was a move to win or retain confidence of hardliners who are politically and economically influential in various foreign countries. "By making this statement, Khaira may be eyeing huge funding for himself or the party, as Khalistan is an emotional issue for the Sikh diaspora settled in Canada, US and Europe," said another senior AAP leader from the state.
Many in the party consider the support a "self-goal" by Khaira, who already has a volatile relationship with the party's national high command after he criticised Kejriwal's apology in a defamation case filed by former SAD minister Bikram Singh Majithia. Several MLAs are not in favour of his continuance as leader of opposition, and this will further fan the fire, said one of the AAP MLAs.
Khaira, in a press release hours after the "support" statement went viral, said that those at the helm of affairs should know that "it was due to great sacrifices made by Sikhs and Punjabis that India won its freedom". "Although the British had offered Sikhs a separate and sovereign country, yet they opted to be part of the Indian state," he added, and further said that. "it is also a matter of record, that the Sikhs were the worst sufferers of Partition".
He sought to hit back at the SAD leaders, who termed him anti-national, and said they should "introspect (on) the role of their patron Parkash Singh Badal", who "was not only signatory to the original Anandpur Sahib Resolution of 1972 but also burnt copies of the Constitution of India before Parliament in 1983". Khaira said Badal was also part of a delegation that met the UN secretary general at Delhi in 1992 to demand "right to self-determination for Sikhs".