Women's Equality Day: 'Gender equality for a sustainable tomorrow'
Published on Aug 26, 2022 02:19 PM IST
This year's theme for Women's Equality Day is "Gender equality today for a sustainable tomorrow."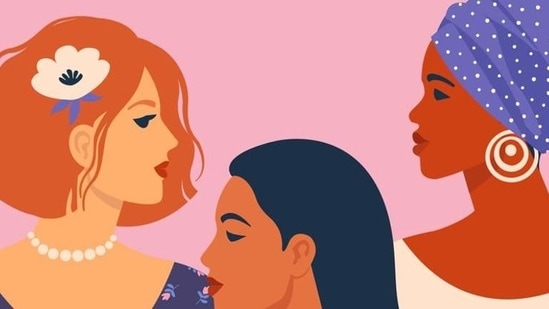 Written by Manjiri Sachin Chitre | Edited by Swati Bhasin
Women's Equality Day is celebrated every year on August 26 in the United States in order to honour the women of America for gaining the constitutional right to vote. The day honours the 'Nineteenth Amendment' made to the US constitution in 1920 to give equal voting rights to women. This year's theme for Women's Equality Day is "Gender equality today for a sustainable tomorrow."
The White House in a proclamation on August 25 said that "on Women's Equality Day, we honor the movement for universal suffrage that led to the 19th Amendment, celebrate the progress of women over the years, and renew our commitment to advancing gender equity and protecting women's rights."
Also read: Egypt metro hires first women drivers to accelerate gender equality | Pics here
It further added that the "commitment is more important than ever in the wake of the Supreme Court decision to overturn Roe v. Wade and eliminate a woman's constitutional right to choose." US president Joe Biden also called upon "the people of the United States to celebrate and continue to build on our country's progress towards gender equality, and to defend and strengthen the right to vote."
History of Women's Equality Day:
The day was chosen to be honoured as Women's Equality Day after a resolution put out by New York congresswoman Bella Abzug in 1973. The proclamation granting American women the constitutional right to vote was signed by Bainbridge Colby - the then secretary of state in 1920. The day was first celebrated in 1971 and was established by Congress in 1973. Since then, every US president has made a proclamation honouring the day.
Also read: Improving gender equality in non-profit boardrooms
According to the National Women's History alliance, the day not only commemorates the passage of the 19th Amendment but also calls attention to women's continuing efforts toward full equality.
Several workplaces and organizations hold activities, seminars, and workshops to discuss the concerns of women in the nation on this day. Several people participate in Women's Equality Day programs, displays, and other video shows.
Personalise your news feed. Follow trending topics