How insurgent brands are redefining India's consumer growth story
Shahan Sud and Arjun Vaidya
Apr 29, 2019 08:14 PM IST
These brands will change the way Indians consume, and might also be a catalyst for tackling India's unemployment puzzle
The past four years have been stellar for consumer growth in India, but the next five to 10 years will be even more interesting. This phase will see a slew of insurgents (now being called "challenger brands") forcing larger incumbents to adapt. The rise in the consumer growth story will be supported by millions of first-time rural consumers and guided by the fourth industrial revolution. With increased data penetration, a rise in the per capita e-commerce spends, millennials' willingness to consume more and the rise of inclusive insurgent brands, the consumer landscape in India will evolve.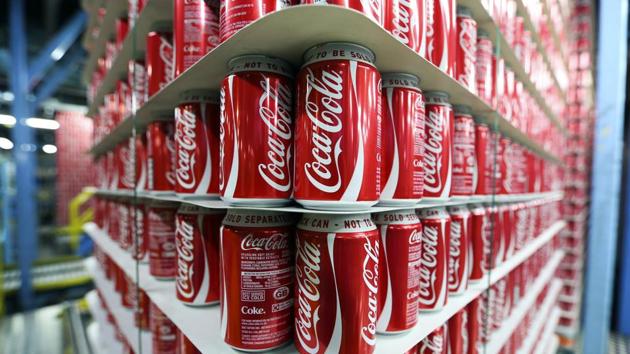 A decade ago, insurgent brands were not part of your weekly or monthly shopping list. But, today, these very brands have been able to disrupt industries traditionally dominated by their larger counterparts. They have done this by capturing a disproportionately high share of growth, delivering value by redefining the costing benchmarks for their category and, in some cases, by even disrupting the profit pool. Incumbent (a term derived from politics) brands are established players in their category and include both large multinationals as well as Indian corporations that have dominated the domestic consumer landscape for the past 30 years or more (eg, Dabur, ITC, HUL, P&G, Coca Cola, Pepsi, etc).
The aggressive pace of growth among the insurgent brands makes us think that these are no less than Davids to the incumbent Goliaths. Furthermore, it is the strategy of nichefication (identifying unserved gaps) of categories and delighting customers that aid these insurgents.
The Indian insurgent brands have two things in common. One, not only are they embedded with millennial culture in their DNA, but are also are driven by their consumption needs. They understand the needs, wants and problems of India's rising middle class. Two, they are able to inspire consumer advocacy by delivering a competitive consumer proposition using eye-catching consumer-centric marketing campaigns that enhance the recall value of their brands. Their goal is to nudge the consumers to refer to their brand while addressing a product category.
The growth of insurgent brands has been possible due a host of factors: The reliance on contract manufacturing, effective deployment of digital technology for micro-targeting consumers and the increased accessibility of venture capital. These factors have contributed in reducing the barriers to entry and providing young brands with opportunities.
The further rise of insurgents will rest on five key growth drivers. 1) India's rising young middle class gives these brands a large consumer base keen to experiment and explore. 2) The growth of the digital natives with increased data consumption and the e-commerce revolution allows brands to expand without relying on large, expensive above-the-line marketing campaigns. 3) The behavioural impact of living a life using a smartphone. 4) The third digital revolution that will primarily be focused on rural India. 5) The evolution of consumer attitudes as purchasing power parity and aspirations meet an equilibrium
Though the rise of insurgent brands will redefine the way Indians consume, they might also be a catalyst for tackling India's unemployment puzzle. Insurgent brands, with venture funding, tend to attract an experienced talent pool to tackle the incumbents. Insurgent brands are also paving the way for growth by creating blue collar jobs and setting the foundation for the development of the gig economy as Indian brands redefine the way they do business and achieve scale. Sales, warehouse operations, packaging, customer relationship management and support functions will employ a large section of the labour force that did not have access to these jobs in the past.
This being said, the incumbent brands are here to stay and will create value for their shareholders. But they need to understand and accept changes in the consumer. Being open to digital media, getting focused on e-commerce, stepping away from traditional marketing and achieving localised tastes are critical. Additionally, as insurgent brands emerge and engage consumers over the incumbent ones, the latter could employ mergers and acquisitions (M&A) activities] to get a stronghold in a segment that an insurgent might have secured a niche in. The synergy between incumbents and insurgents could be huge as leveraging of the distribution and marketing knowhow of a larger player could serve the insurgent very well.
However, the key question still remains: Will David be able to give Goliath a tough fight in the coming decade? And, will the incumbent brands be able adapt to consumer tastes to retain the market share that the insurgent brands had disrupted? Coca-Cola's entry into jal jeera, Danone's third India stint with the investment in Epigamia and the relaunch of HUL's ayurvedic brand, Ayush, to counter Patanjali's growth, along with its acquisition of the Indulekha haircare brand, show us how insurgents and incumbents are innovatively working towards increasing their market share. The next few years will be a most exciting time in the consumer goods space in India. Entrepreneurs, investors, consumers, and both insurgents and incumbents will need to adapt and evolve quickly to capture the huge opportunity both in rural and urban India.
Shahan Sud is an investment banking professional. Arjun Vaidya is the CEO, Dr Vaidya's: New Age Ayurveda
The views expressed are personal