Tripura polls: Left Front, Congress agree on sharing formula at last minute
Feb 02, 2023 11:12 AM IST
The Communist Party of India (Marxist) or CPI (M) late on Wednesday said the formula was finalised after detailed discussions on the seat sharing to defeat the ruling Bharatiya Janata Party
The opposition Left Front and Congress agreed on a sharing formula a day before the last day for the withdrawal of nominations for the February 16 Tripura assembly polls after protracted talks. The Congress will contest 13 and the Left remaining 47 seats.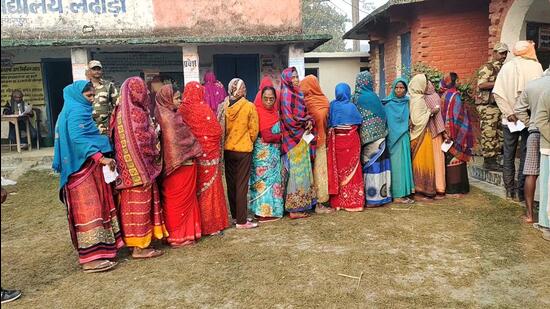 The Communist Party of India (Marxist) or CPI (M) late on Wednesday said the formula was finalised after detailed discussions on the seat sharing to defeat the ruling Bharatiya Janata Party (BJP).
The CPI(M) said it will withdraw candidates from the extra seats.
The Left Front earlier appealed to all secular and democratic forces to come together to defeat the BJP, which came to power in Tripura for the first time in 2018 after the CPI(M)-led alliance's almost two-decade rule.
Pradyot Kishore Debbarma-led TIPRA Motha has said it will not ally with anyone without written assurance for meeting its demand from a separate Greater Tipraland state.
The CPI(M) will contest 43 of the 47 seats allotted to the Left Front. Communist Party of India, Forward Bloc, Revolutionary Socialist Party, and an independent candidate will contest one seat each.
The Congress has fielded 17 candidates and four of them are expected to withdraw from the elections following the agreement on the seat-sharing formula.
Congress leader Prashanta Bhattacharjee wrote on social media: "End of all problems. No trouble in the alliance. 47:13."