Is a child worse off being alone, or growing up in a different culture?
Jul 07, 2017 12:17 PM IST
A Sikh couple in Britain has sued officials for denying them the right to adopt a white child on the grounds of differences in cultural heritage and background
Let me briefly tell you a story about a British Indian man from London. He can speak Hindi, watches Indian films and stays on top of news from the subcontinent. For most of his life he dated women of Indian origin and expected to marry one. Then one day he met a woman from Mexico, fell in love, and two years later they were married. As you have probably figured out, that man is me.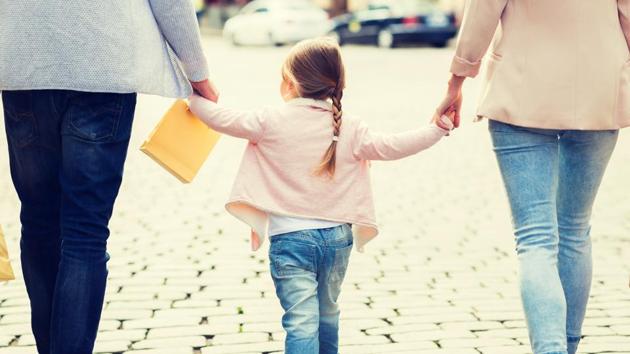 This column is not really about me, but there is a reason I brought that up. This column is actually about a Sikh couple in Britain that caused a national uproar last week. Sandeep and Reena Mander lived in a nice house just outside of London, with a stable income and good jobs. Like many other couples without children, they applied to adopt a child and give an orphan a home. That is when their problems started.
The local officials denied their application. "As only white children were in need, white British or European applicants would be given preference, meaning they were unlikely to be selected [as parents]," they told the media. In other words, the couple were too brown to adopt a white child.
From one perspective this makes sense. Why shouldn't orphaned children go to a couple of the same background? That makes it easier for them to grow up while learning about their heritage and background.
But it also makes no sense. Isn't it better for an orphan to find a loving and stable home than wait for a couple of the same background? Is the child worse off being alone, or growing up in a different culture? Naturally, the Mander family is taking them to court.
But such kind of taboos against inter-cultural, inter-racial and inter-religious mixing are common in our society. The Hindustan Times reported last week that a hotel in Bengaluru had denied a room to a mixed-religion couple from Kerala. The hotel denies it, but we know this is not unlikely. Great Britain and America have laws against such discrimination because it was so common.
People are right to say that mixed-families are hard work. But they are also easier than most people assume. I had never met a Mexican person before my wife and knew very little about their culture. But it turns out they love eating spicy food, they love big families, they love dancing and they are quite religious. Sounds to me like a typical Indian family. We had a reception where the bride wore a Punjabi lehnga, and a wedding party in Mexico where the grandfather of the bride danced to bhangra and the Indians ate tacos (basically, daal and chawal wrapped around in a roti).
It's not that I think culture and religion are irrelevant, neither do I judge anyone for marrying someone of the same background. Some traditions have a lot to teach us and our shared histories are indeed important. But the people who say it's important we preserve our traditions never truly explain why. As one my favourite comedians, Vir Das, likes to point out, sati was also part of Indian culture. Was it worth preserving that? Of course not. Culture changes, it evolves, it never remains the same.
It's the same with religion. People say you can't pick the best bits out of religion — you have to choose one or the other — but why not? Most of us already pick and mix the bits we like.
But what about the kids? Well that's easy. They can learn about two cultures instead of one. They can learn Spanish as well as English and Hindi. No one loses out if an Indian orphan is raised by white parents, or some Sikh parents raise a white child to learn Punjabi. All that matters is they provided a loving home.
People say the only thing certain in life is death. But to me that's only a part of the bigger process. The only thing certain is that everything will evolve and die, just after passing on its genes to something new. Something more beautiful than before. So why are we fighting against inter-mixing when it's the basis on which humanity has thrived?
Sunny Hundal is a writer and lecturer on digital journalism based in London
The views expressed are personal