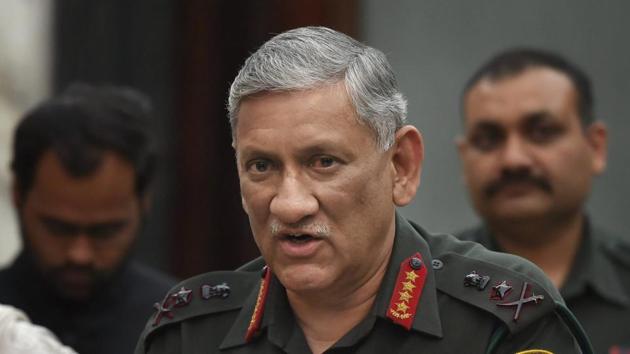 The army chief is right: The sahayak system should go
It detracts from the qualities of fair play and honour that characterises the army
PUBLISHED ON MAY 21, 2018 05:48 PM IST
Army chief Bipin Rawat has done something that should have been done long ago. He has scrapped the sahayak or assistant system for retired generals. The army chief is right when he says that the main purpose of the army is to be ready for war and not for its men to caddy retired generals around the golf course.
He should now go a step further and stop this practice of serving soldiers being assigned to senior officers to carry out personal duties, many of which are just menial tasks. Many soldiers have complained, even posted videos showing themselves engaged in performing tasks, including household shopping and ferrying children to and from school, for the families of their superiors. The army chief's views are different from that of the government which only last year said in Parliament that the sahayaks have clearly defined military duties. The government claimed that sahayaks were providing support to the officers, something many of them have contested. The army should take a leaf out of the book of the navy and air force, both of which have done away with this system.
The contention that the sahayak is akin to a buddy to an officer is specious. In an army, a person described as a buddy covers a soldier and protects him during an operation. The army chief is echoing the parliamentary standing committee on defence which has previously said that jawans are meant to serve the nation and not the family members of officers. The sahayak system is prevalent not just in the army but in paramilitary organisations as well. At a time when the army has to deal with civilian unrest and guard hostile borders, it is crucial that its men focus solely on their official duties. No soldier signs up for the army to perform chores such as these. However, such is the rigid hierarchy in the army that refusal to obey the orders of a superior officer even if they fall outside the definition of a jawan's work could mean summary transfers or holding up of promotions.
General Rawat is known to not mince his words. He should see his directive through and also extend it to serving officers. This will be a great service to the men he commands.
Close