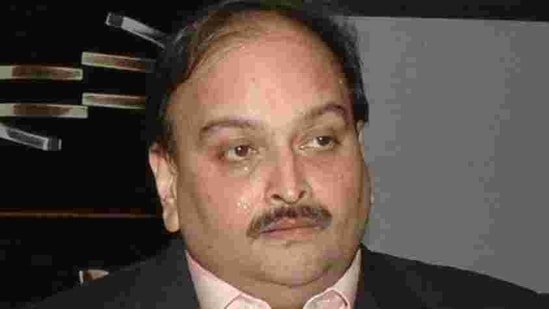 Antigua begins process to revoke citizenship of Mehul Choksi
The development was confirmed to HT by at least two officers in CBI and Enforcement Directorate, who added that the fugitive businessman is currently fighting revocation of his citizenship
By Neeraj Chauhan
, New Delhi
UPDATED ON MAR 01, 2021 12:18 PM IST
Antigua and Barbuda has initiated the process to cancel fugitive diamantaire Mehul Choksi's citizenship granted under the Caribbean nation's Citizenship by Investment Programme (CIP) in November 2017 but he has challenged the government's move in court, people familiar with the matter said.
News of Antigua's decision to proceed against Choksi comes even as his partner-in-crime in the ₹13,500-crore fraud case, Nirav Modi, suffered a legal setback after a UK court ordered his extradition last week, people familiar with the matter said.
Two officers in the Central Bureau of Investigation (CBI) and Enforcement Directorate (ED) earlier said that Choksi's citizenship was cancelled sometime last year and the fugitive businessman is fighting the order to revoke his citizenship in an Antiguan civil court.
Vijay Aggarwal, Choksi's lawyer in India, however, contested this version. "My client Mehul Choksi has clarified that he is very much an Antiguan citizen. His citizenship has not been revoked," he said.
Lionel Hurst, chief of staff to Antigua Prime Minister Gaston Browne, said the process to strip Choksi of his citizenship will take time to be completed.
Hurst told news channel India Today that the government attempted to revoke Choksi's citizenship but he filed a lawsuit in the High Court of Antigua and Barbuda.
"This matter will take about seven years to be resolved. With enough money to pursue these legal challenges, 2027 is the earliest for a final resolution," Hurst said. Choksi can move the Court of Appeals and the Privy Council in London if he loses in the high court, he added
CBI and ED officials cited above said that as soon as Choksi exhausts his appeal against revocation of citizenship (Antigua decides on his citizenship), his extradition proceedings will begin as Antiguan Prime Minister Gaston Browne has already assured India of sending him back.
According to a June 2019 report by Antigua Observer, Browne, while calling Choksi a "crook", had said that his citizenship will be revoked as his reputation had tarnished the image of CIP. The CIP, run by CIU (Citizenship by Investment Unit) of Antigua allows a person to get citizenship of the island nation, which comes with visa-free travel to 132 countries, upon investment of $200,000.
It also empowers the minister in-charge to revoke citizenship if it is "obtained by false representation, fraud or willful concealment of material facts".
In the absence of an extradition treaty between two countries, India sought Choksi's extradition in August 2018 on the principle of reciprocity and dual criminality but it is pending due to the legal issues. The principle of dual criminality' requires that the offence for which the extradition is sought has to be an offence in both the - requesting and requested - countries.
The investigators are hopeful that Mehul Choksi's extradition, once he loses his citizenship revocation appeals, will also come through as the evidence against him very strong, exactly like Nirav Modi as both indulged in the use of Letters of Undertaking (LoUs), dummy companies, destroying of evidence and intimidation of witnesses.
Last Thursday, the UK court not only accepted CBI and ED's evidence against Modi but it praised the nature of documents, audio/video files and testimonies gathered by the investigators.
Mehul Choksi siphoned off close to ₹7,080 crore in the ₹13,578 crore PNB fraud before fleeing to Antigua on January 4, 2018, a month before the mega-scam came to notice.
In a charge sheet filed last year, the ED claimed Choksi didn't just cheat Indian banks but customers and lenders in Dubai and the United States as well. His assets worth ₹2,500 crore have already been attached.
Editor's Note: A previous version of this article has been edited for a factual mistake.
Topics
Close