Budget unveils revamped credit lifeline for MSMEs
Feb 01, 2023 04:46 PM IST
Overall, the finance minister allocated a record ₹22,138 crore for the MSMEs ministry in the Union Budget 2023-24
Union finance minister Nirmala Sitharaman on Wednesday announced a revamped credit guarantee scheme for 65 million micro, small and medium enterprises (MSMEs), the backbone of Indian manufacturing, with effect from April 1, 2023, a move that is expected to funnel around ₹9,000 crore into the sector.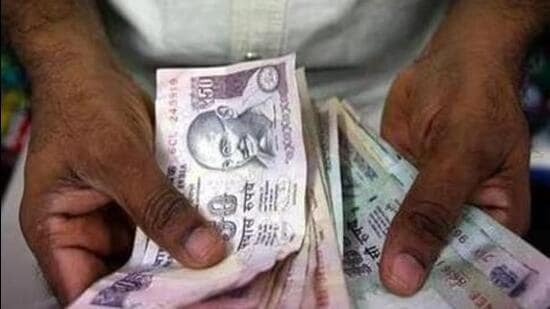 Overall, the finance minister allocated a record ₹22,138 crore for the MSMEs ministry in the Union Budget 2023-24. The allocation for the MSME ministry is higher than the revised estimate of ₹15,628 crore for the current fiscal year, but lower than its Budget estimate of ₹21,422 crore, documents showed.
Also Read: Govt may allow digital banks to meet credit gap for MSMEs
India's MSME segment, which accounts for 30% of the country's GDP and directly employs nearly 110 million people, was hit hard by knock-on effects of the Covid pandemic and the global slowdown.
The new credit guarantee scheme will lower the cost of credit for MSMEs by 1% and will allow MSMEs to avail an additional collateral free credit guarantee of ₹2 lakh crore.
The budget announced several measures to prop up the MSME sector, including extension of the emergency credit line guarantee scheme till March 31, 2023 and a Raising and Accelerating MSME performance (RAMP) programme with an outlay of ₹6,000 crore.
Nearly 65% of MSME players in the country had availed benefits under the Emergency Credit Line Guarantee Scheme (ECLGS), according to a recent study by Small Industries Development Bank of India (Sidbi). The study was based on a random sample pool of 1,029 MSMEs across 20 states and two Union territories.