Dehradun school officials 'tried to' make student undergo abortion after gangrape
Five persons arrested for rape of 16-year-old girl by her classmates in boarding school.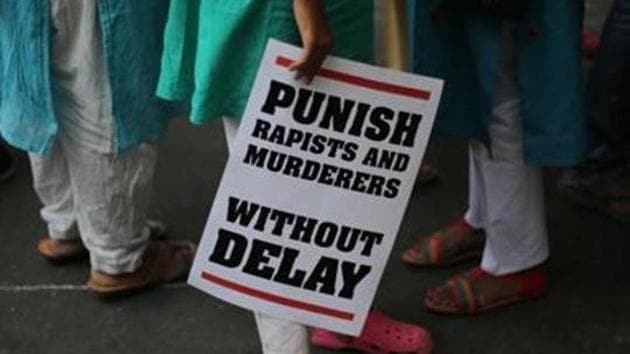 Updated on Sep 19, 2018 07:23 AM IST
Hindustan Times, Dehradun |
HT Correspondent
Authorities at a boarding school in Dehradun, where a 16-year-old girl was allegedly raped by four classmates, tried to get her foetus aborted when they discovered she was pregnant after the rape, police said
Investigating officer Naresh Rathod said the school authorities tried to take the girl to a clinic for abortion and that's when the superintendent of police was tipped off.
The gang rape happened on August 14 on the school premises and came to light on September 16 after Dehradun's senior superintendent of police (SSP) Nivedita Kureti was tipped-off about the alleged rape and ordered an investigation.
The school's director, principal, administration officer, his wife and hostel caretaker were arrested for alleged destruction of evidence. A gang-rape and destruction of evidence case has been filed under the Indian Penal Code and the Protection of Children from Sexual Offences (POCSO) Act.
On August 14, two of the accused boys who used to study in her class, told her that one of the school teachers is calling her. Believing them, she went with them only to be later caught by two other accused boys who used to study in her senior class. The four then gangraped her threatened her of dire consequences against informing the incident to anyone.
"The victim then returned to hostel and informed the hostel caretaker. Rather than taking any action against the four boys, she told her to remain silent and informed the administrative officer (AO)," said a police official on condition of anonymity.
"The AO and his wife asked her to keep mum and started giving her different home-made solutions to drink, thinking that they would abort her foetus in case she got pregnant. The director and principal of the school were also informed about the incident but they also didn't inform the girl's parents and instead threatened to rusticate her from the school, if she informed them," said the official.
When the girl realised she was pregnant, she told the hostel caretaker who then informed the school administration. The girl had by then also informed her elder sister, who also studies in the same school.
The elder sister drew the attention of school authorities who tried to hush up the mater and tried to abort the pregnancy, said Ashok Kumar, additional director general of police (Law and Order), according to news agency PTI.
"The arrested school officials again threatened her to remain silent and took her for abortion to a clinic on Sunday. It was then that SSP came to know from sources about it," said investigating officer and station house officer, Sahaspur, Naresh Rathod.
"The police then called her parents to know if they were aware about the abortion. They said they were told by the school administration that she had a stomach ache for which they had taken her to the clinic. The parents then reached Dehradun on Monday morning and spoke to her, on which she narrated her ordeal," he said.
Close Story