Karnataka, a state that enjoys culinary diversity
Updated on Mar 10, 2022 04:36 PM IST
When I moved here some fifteen years ago, I used to get confused between Uttara Karnataka and Uttara Kannada.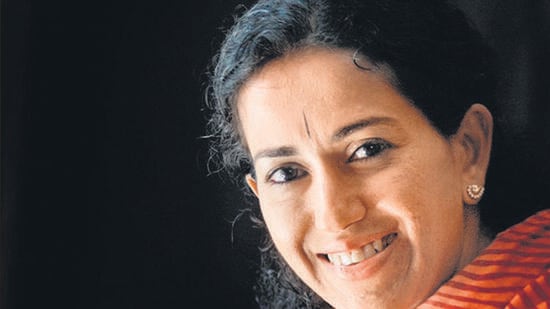 I am not sure that I can show my face in Chennai again, and indeed, I feel bad even saying this, but Karnataka is more diverse in its food than my native Tamil Nadu or Kerala, where my ancestors hail from. Part of the reason is the terrain; you have the Konkan coasts and the Sahayadri mountains, thick western Ghat forests and the flowing Kaveri.
When I moved here some fifteen years ago, I used to get confused between Uttara Karnataka and Uttara Kannada. The former is a huge region that includes Gulbarga, Bidar, Bagalkote and other parts of the deccan. The latter, is a coastal belt that includes Karwar and Malenadu – a hilly region that includes Sirsi, Shivamogga and other districts of the Western Ghats.
If you had to divide the state culinarily, it would be Uttara Karnataka or North Karnataka, the Mysore-Mandya district, Konkan or coastal Karnataka, which is Mangalore and upwards on the coast to Karwar, and Coorg. Malenadu is nominally part of the coastal region but deserves a separate mention in my mind, as does Gowda food.
Each of these regions are distinctive. The problem is that unless you go to these places, regional food is hard to come by in Bengaluru but here are a few restaurants that try.
Mangalore food
Sannadige in Goldfinch hotel and Kudla in Ramanashree hotel: These two were recommended by chef Naren Thimmaiah who runs the beloved and acclaimed Karavalli restaurant. All three restaurants specialise in seafood and coconut-rich Mangalorean cuisine flavoured with spices most probably from Kundapur.
Gowda food
Bengaluru Oota Company: Vishal Shetty and Divya Prabhakar focus entirely on food from Karnataka, specifically the Bunt and Gowda communities that they belong to. What makes Gowda food distinctive, I asked Divya. Here's what she said. Coriander in all forms -- fresh and powdered; green chilies rather than the usual red Bydagi chilies that this state loves, mutton and chicken rather than seafood because Gowdas generally live in interior areas like Malenadu and Chikmagalur. And the hearty ragi mudde (a ball made of cooked ragi) accompanied by soppu saaru or sambar with greens. Divya said that swallowing ragi balls, rather than chewing, is better because chewing releases sugars.
Uttara Karnataka food
Kamat Yatrinivas or Kamat Bugle Rock: For a typical lunch of jolada (jowar) rotis, badanekai (brinjals) yennegai (in masalas and oil), and a variety of chutneys, all served on a banana leaf.
In addition, look for any place that says "Khanavali" and you can bet that you will get good food there. Imagine my surprise when I walked into MTR 1924 on St. Mark's Road and found a new place called The Brahmins Khanavali that served excellent Uttara Karnataka food in the heart of town.
Vegetarian food from the Madhva community of Udupi: Sri Krishna Bhavan in Balepet or Basavanagudi serves a good banana leaf lunch with a variety of kosambaris, palyas (or vegetable curries), terrific rasam and other dishes.
Coorg food: Hard to come by even though it looms large in the minds of Bengalureans. Two choices suggested by my Coorg friends are Pig Out, a cute take on the famous pandi-curry or pork curry of Coorg, and The Coorg Food Company in Koramangala. For the culture and flavours of Coorg, read Kaveri Ponnappa's writings.
Oota: Run by three veteran Bengaluru hands in Whitefield, Oota, which means food, does Karnataka cuisine in a thoughtful, expansive way.
Asha Food Camp: Located in Malleshwaram, its where Kannadigas go to eat other stuff. Owned by Madhvas from Udupi – Disclosure: the owner lives in my building – the food here is a bit of everything; Chinese, north Indian, south Indian, soups, you name it. Why people go is for the tasty reasonably priced food.
Old Bengaluru families have some specific haunts that have nothing to do with Karnataka food but have to do with quality and longevity. The food at Bangalore Club for instance is nothing to write home about– Century Club is better. But multi-generational families gather here for the ambience and to meet-and-greet.
Similarly Royal Afghan or Dakshin at ITC Windsor or Windsor Manor as Bengalureans insist on saying are old favourites. People have been going to these restaurants for decades. Dakshin serves good food from the southern states, but Royal Afghan is straight on northwest frontier food. It is terrific food, and my friend, birdwatcher-ecologist, M B Krishna's brother, M B Prakash plays the accordion here for dinner. Or used to.
Sunny's too is a Bengaluru habit. People have been visiting Sunny's for years– following its owners, theatre maestro Arjun Sajnani and his team, from location to location.
The same with Watsons, a well-priced pub where boys went before they became the men of today. Airlines Hotel and Corner House still draw college kids who come back home from all parts of the world.
Good restaurants are not just in the business of selling food. They are in the business of selling memories. For some of these restaurants that I've mentioned here, memories are a function of their longevity – we are able to go back to these places time and time again. But that isn't enough.
The food had better be good, else none of the nostalgia will matter. All the places listed here fit that particular bill.
Shoba Narayan is Bangalore-based award-winning author. She is also a freelance contributor who writes about art, food, fashion and travel for a number of publications.
Personalise your news feed. Follow trending topics