Soon, farmer suicide data to come with cause details
Updated on Aug 29, 2016 10:04 PM IST
The National Crime Records Bureau has decided to expand the scope of its report on suicides to go into the details of the reasons that lead farmers to commit suicide.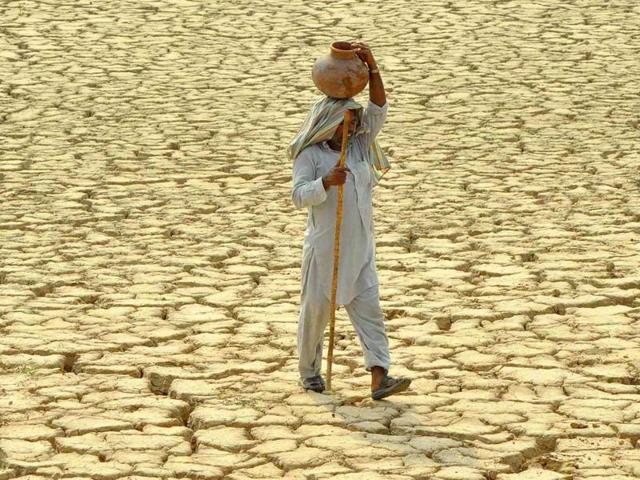 Debt is the main cause of farmer suicides in India. But is it the private money lender who drives thousands to kill themselves or institutional lenders too are equally responsible?
We shall soon know.
The National Crime Records Bureau will expand the scope of its report on suicides to include details of reasons that lead farmers to take the extreme step.
Between 1995 and 2014, over 300,000 farmers – cultivators and agricultural labourers – committed suicide. Over the past two years, farmer suicides have gone up from 11,700 in 2013 to 12,600 in 2014.
But little is known about what drove them to suicide.
The NCRB took the first step in 2015 when it overhauled the format in which this information was collected. For the first time, it started collecting data separately about land-owning farmers and farmhands rather than bundling them up, and the reasons for land-owners to take their lives.
This time, it will go a step further.
The next report on suicides will list the number of debt-ridden farmers committing suicide, and also if the debt was to a money lender, a bank or both. It is estimated that 52% of the country's 90 million rural agricultural households have one debt or the other.
The report will indicate why agricultural labourers – who eke out a living working on someone else's land – commit suicide in large numbers.
The findings will help the government analyse gaps in its efforts to reach agricultural credit to its target audience — the small and marginal farmer. But this has been a big challenge.
Overall, agricultural credit flow has risen over six times from Rs 1.25 lakh crore to Rs 8.41 lakh crore between 2004-05 and 2014–15.
Most of it does not go to small and marginal farmers. Small and marginal holdings constitute 85% of farm land holdings and 44% of the cultivated land.
A government estimate suggests only 6% reaches the small and marginal farmers. Its target is to raise their share of credit to 8% in two years.
A dataset that breaks down the root cause of farm suicides will do more than just improve policy formulation.
It could be the BJP government's shield against attacks from the Opposition over distress deaths in the countryside. Since disaggregated data were not available, the BJP – as an opposition party -- had blamed the previous UPA government for all farm suicides, including those of agricultural labourers, to its policies.
"They (UPA) have turned Lal Bahadur Shastri's slogan of Jai Jawan Jai Kisan into Mar Jawan, Mar Kisan," Narendra Modi, who was the NDA's prime ministerial candidate, said in the run-up to the 2014 general elections.
But once the report comes up with a break-up of the causes, a government source said, it would be difficult to overlook the facts. It was in this context, the source said, that agriculture minister Radha Mohan Singh last year reached out to the NCRB to seek qualitative improvement in data.
Weeks earlier, Singh had been the target of barbs from the Opposition for a poorly drafted answer to a Parliament question.
Singh told parliamentarians that agrarian crisis wasn't the only reason for farm suicides. There were other reasons too, he said, pointing to impotence, love affairs and drug abuse.
Personalise your news feed. Follow trending topics