Monsoon delayed, rains to hit Kerala by June 7: Met
May 15, 2016 11:05 PM IST
Onset of monsoon over Kerala is Likely to be delayed by six days beyond its scheduled date of June 1, India Meteorological Department (IMD) said its latest forecast on Sunday.
The monsoon will likely arrive in Kerala by June 7, a week later than normal, the weather office said on Sunday, adding to the anxieties of farmers, the industry and policymakers battling a deepening water crisis in several states.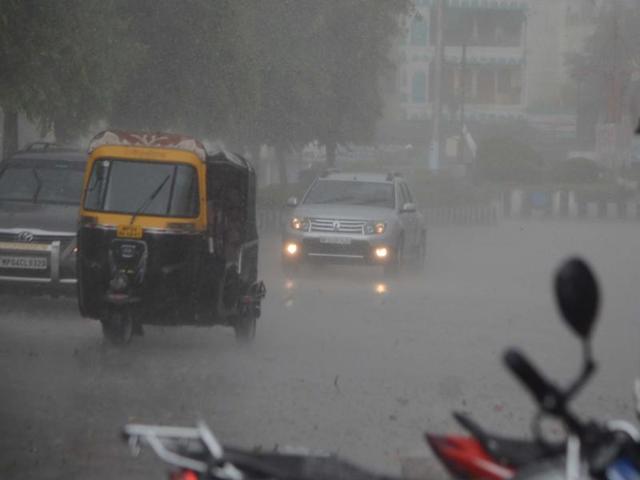 The India Meteorological Department's (IMD) forecast of monsoon onset has proved to be accurate over the past 11 years, with 2015 being the only exception.
"The forecast suggests that monsoon onset over Kerala this year is likely to be slightly delayed. The southwest monsoon is likely to set over Kerala on June 7 with a model error of plus or minus four days," the Met department said.
During its four-month journey across the nation, the monsoon hits Kerala in June, its first port of call in the Indian mainland. It then cuts off into two branches — one over the Bay of Bengal and another over the Arabian Sea — before typically covering the whole of India within 45 days.
Apart from providing relief from a blazing summer, this year's monsoon rains are critical for prospects of the broader economy, reeling from the effects of two years of back-to-back drought.
Delayed rains can hit planting of key crops. Paddy saplings, for instance, first need to be grown in small nurseries for 21 days before being transplanted or laid out on watery fields. Without timely rains, they will overage.
Skymet, a private forecasting agency, had predicted monsoon's arrival in Kerala between May 28 and May 30.
IMD chief Laxman Singh Rathore said the delay in the onset of monsoon was not "unusual".
A "low pressure" in the Bay of Bengal will likely bring rain in the coming days in some southern states bringing relief from the blistering heat.
"Currently there is a low pressure area in the Bay of Bengal, which will become a depression and hit the Tamil Nadu coast by tonight. This will bring good amount of rainfall to the state and parts of Karnataka and Kerala."
The IMD has already made a forecast that monsoon will be "above normal" this year.
The weather office's classification says the monsoon is considered normal if it is 96-104% of the 50-year average. If it is 104-110%, it is considered above normal. On the whole, the monsoon is likely to be 6% excess. Like any prediction model, the one Met used to make this forecast has an error margin of 5%.
Last year, the monsoon was deficient by 14%, leading to a crippling drought in 302 of India's 640 districts. In 2014, the rains were short by 12%.
Two-thirds of Indians depend on farm income and more than 60% of cropped area does not have any form of irrigation other than the rains. Millions of farmers wait for the monsoon to begin summer sowing of major staples such as rice, sugar, cotton, and coarse cereals.
For good farm output, the rains have to be not just robust but also evenly spread across states. The monsoon replenishes more than 80 nationally monitored water reservoirs vital for drinking, power and irrigation.
A patchy monsoon this year could play spoilsport to the Indian economy's recovery by threatening to crimp food output, raise prices and pull down farm output necessary for overall growth.
The country's grain basket, Punjab and Haryana, have assured irrigation networks to fall back on. But 60% of Indian farming has to just rely on the monsoon.
When the rain-dependent farm output is robust, an invigorated rural income spurs spending on almost everything — television sets to gold. This creates demand for manufactured goods, which in turn helps the broader economy.
For example, 48% of all motorcycles and 44% of TV sets are sold in rural India. Without this demand, industrial growth would slow down. Normal rains act as a strong check on inflation through plentiful food stocks.
"Exciting news! Hindustan Times is now on WhatsApp Channels
Subscribe today by clicking the link and stay updated with the latest news!"
Click here!
Get
Latest India News
along with
Latest News
and
Top Headlines
from India and around the world