Failed relationships, peer pressure leave teens depressed, says survey
Oct 20, 2017 12:16 AM IST
The survey highlights how 38.3% teenagers and 41.6% adults (18-35 years) referred to depression as feeling sad, unhappy and sorrowful
Failed or unhappy relationships and peer pressure are driving teenage girls into depression, a survey has found. The survey conducted by Nirmala Niketan College of Home Science, New Marine Lines, revealed that teenage girls between 14 and 17 years are most vulnerable to this mental disorder.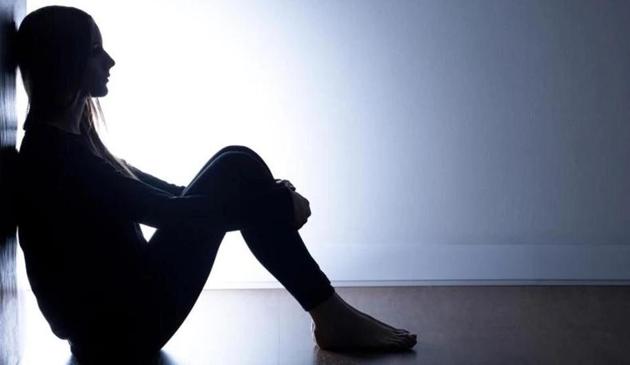 "It is really surprising that girls are battling depression and are also aware of the same. Sadly, most of them prefer self-help remedies instead of seeking counselling," said one of the students working the survey. The research was conducted by Vinaya Dasgaonkar, Sneha Gala, Zahabia Jaliwala and Nupur Upadhyay, all third-year degree students of Nirmala Niketan College of Home Science.
Stay tuned with breaking news on HT Channel on Facebook.
Join Now
The survey highlights how 38.3% teenagers and 41.6% adults (18-35 years) referred to depression as feeling sad, unhappy and sorrowful. Both groups of participants — 23.3% teenagers and 26.6% adults identified break-ups and unhappy relationships as the main reasons for depression. Other reasons for the disorder were peer pressure, family conflicts, divorce and parental pressures.
The group of students sought responses from 120 people, comprising 60 teenagers and 60 adults with an equal number of males and females. The participants also answered to the Beck's Depression Inventory, which has 21 questions to gauge the severity of depression. "Late adolescent females (14-17 years old) scored the highest (as per Beck's Depression Inventory), falling under the category of borderline depression. While they all identified the symptoms, only 6.6% mentioned depression as a mental illness or a psychological condition," said Dr Kamini Rege, assistant professor, department of Human Development, Nirmala Niketan College.
What's surprising is that 16.6% teenagers agreed that counselling, therapy and medical help are remedies for treating depression, more than 46% said they would rather use exercise, yoga and healthy eating techniques to cure their depression than seek help. "Seeking professional help is still considered a taboo by the society and it's high time this myth was broken," added Rege.
Psychiatrists have agreed how more cases of teenagers battling depression are surfacing. "Their problems range from body shaming to unhappy relationships to their physical transition from childhood to adulthood which sometimes becomes too much for them to handle," said Dr Sagar Mundada, psychiatrist, KEM Hospital.
While people are aware about depression, the acceptance level is still absent in the society, he said. "This is the main reason why teenagers think they would rather use yoga to cure depression, than actually seek professional help, and this needs to change," added Mundada.