Housing regulator now asks Maha govt officials to explain delays in project clearance
Mar 17, 2018 06:26 PM IST
MahaRERA summoned officials from Navi Mumbai civic body after buyers complain of delay in Airoli project and builder blames slow clearances
The Maharashtra Real Estate Regulatory Authority (MahaRERA) has, so far, cracked the whip on builders, but now it has started taking on Maharashtra government authorities for delaying project approvals.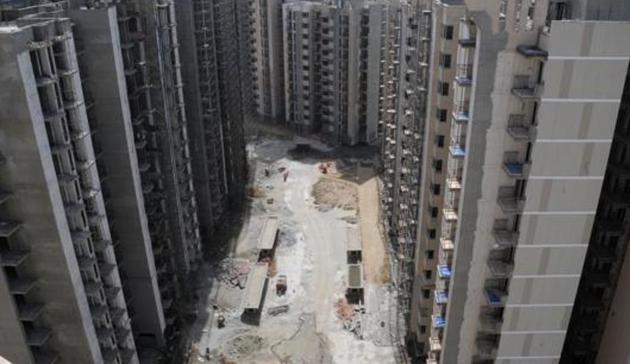 Recently, while hearing a case filed by a group of buyers against M/s Mount Mary Builders and M/s Akshar Space Private Limited over the delay in giving them flats in Green World project at Airoli, MahaRERA summoned officials from Navi Mumbai Municipal Corporation (NMMC) to understand the reason for delays in clearances.
The buyers had contended that they be paid interest as the builders had failed to hand over their flats on time. As per the case filed, the buyers had purchased their flats in 2011 and were to get possession by December 31, 2015. However, people have not got their flats till date.
The builders, however, said the delay was beyond their control as the project clearance was stuck with the State Environment Impact Assessment Authority and the NMMC.
Officials with NMMC confirmed to the housing regulator in January this year that the owners of the plot had submitted an application on August 17, 2011, and were given necessary approvals on June 11, 2013, after a gap of one year and eight months.
Following this, MahaRERA concluded that the date of possession could be extended for reasons beyond the control of the developer, such as like delay in approvals. In the order, it said: "Considering the disruption in construction work for more than a year and other constraints, it is reasonable to extend the date of possession by a year and half to calculate the promoters' contractual liability under section 18 of RERA Act, 2016."
Commenting on summoning NMMC officials, Ashok Mohanani, chairman and managing director of real estate developer Ekta World, said this was a subtle message to government officials. "Many projects are delayed due to the red-tapeism in government departments. It is time even officials are taken to task for delays," he said.
Builders have been complaining that though developers are being held accountable for project deadlines and being penalised in case of delays, government departments, who are the approving agencies, are not being held responsible.
Earlier, MahaRERA chairman Gautam Chatterjee had said that guilty officials would be "named and shamed". "We will examine cases, and if we find that officers are responsible for delays, we will pass strictures against them. We will forward cases to the concerned authority, who will take action against guilty officials under the Right to Services Act," he said.