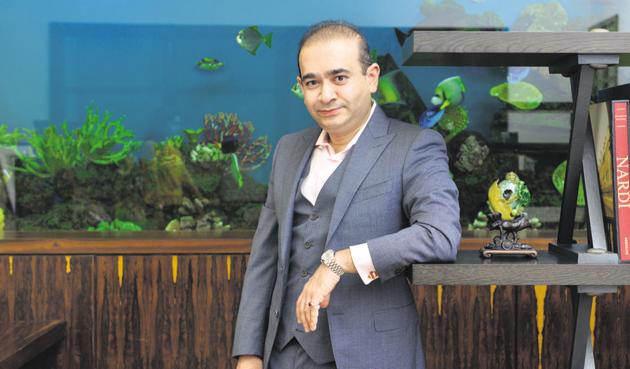 PNB fraud: ED to approach 6 countries for information on Nirav Modi
Agency believes certain parts of the proceeds of crime or property is in these six countries
PUBLISHED ON FEB 27, 2018 09:54 AM IST
The Enforcement Directorate (ED) expanded its probe into the money laundering fraud by businessman Nirav Modi in six countries – Hong Kong, USA, UK, South Africa, Singapore and UAE.
The agency on Monday obtained a Letters Rogatory (LRs) for obtaining information about the overseas businesses and assets of diamantaire Nirav Modi. The counsel for ED, Hiten Venegaokar, moved an application before the special Prevention of Money Laundering Act (PMLA) court, seeking LR for the information about 'proceeds of crime' invested in these countries.
Read: PNB-Nirav Modi case: Bank says fraud amount could be Rs 1,323 crore more
The agency believes that certain parts of the proceeds of crime or property involved in money laundering is reasonably believed to be parked in these six countries.
The LRs now issued would be sent to competent authorities of the respective countries through the Ministry of External Affairs. The authorities would gather relevant information and hold inquiries as per the law prevailing in these countries. The evidence and findings would be then shared with investigating agency.
The ED claimed that Modi managed to get multiple letters of undertaking (LoU) of high value in favour of his firms. "By this, the accused have generated huge proceeds of crime amounting to Rs64,980 million (USD 1015.35 million) which were siphoned off by the accused," the ED said in their plea.
Read: PNB fraud: Court allows ED plea for Letters Rogatory to probe Nirav Modi assets
Therefore, the ED claimed in its application, "the present request relates to identification and seizure of the proceeds of crime (stocks of movable and immovable properties) and collect evidence and production of documents in the requested states"
While pleading for LR, the agency relied on the evidence and statements so far collected.
Close