Election affidavits: Disclosure by politicos helps create valuable database for banks
Using election affidavit data since 2013, a firm of chartered accountants in Pune specialising in fraud investigations, has created a database of business interests of 1,000 politicians and their 1,000 relatives.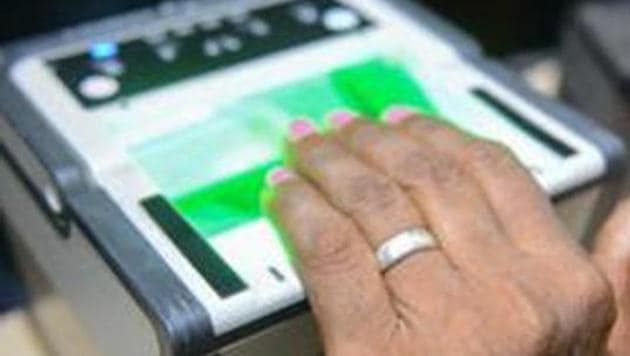 Updated on Mar 21, 2019 06:14 PM IST
Financial disclosures by politicians in their election affidavits have helped in the creation of a database that is throwing ample light on the business interests of politicians and their relatives.
Using election affidavit data since 2013, a firm of chartered accountants in Pune specialising in fraud investigations, has created a database of business interests of 1,000 politicians and their 1,000 relatives.
The database has revealed that there are 5,625 companies where the 1,000 politicians have interests and 9,900 companies where their relatives have interests, which may not always be in the form of shares. The number of companies where both politicians and their relatives have such interests stood at 10,147.
Using algorithms and specialised software, the firm Riskpro Management Consulting, has calculated that the total loan outstanding with banks that these 10,147 companies have, and it amounts to a staggering ₹48 lakh crore. The Indian Banks Association has endorsed this effort and has recommended this database to banks for their due diligence process while handling sensitive loan proposals.
On October 22, 2018, VG Kannan, Indian Banks Association's chief executive (corporate & international banking), wrote to chief executives of member banks drawing attention to this database. He wrote that following a presentation, participants from the Indian Banks Association "found the concept and the methodology adopted quite interesting which could to a large extent mitigate/reduce/avoid the risk in financing large borrowers."
A concept note on market intelligence prepared by the firm (riskpro.co.in) was shared by the Indian Banks Association with member banks stating that market intelligence about borrowers had become vital for banks due to "heightened risk entities such as politicians, bureaucrats, and terrorists, etc."
"Bankers need this information specifically for the purpose of accurate and confident decision-making in determining strategy to deal with the borrowers if they cannot completely avoid lending them," the note said.
"We used election affidavits as a starting point to probe into the firms associated with politicians," said Mayur Joshi, a director at Riskpro.
The data revealed that apart from a large number of unlisted companies, politicians and their relatives had interests in 329 listed companies, 154 state public sector companies and 12 central public sector companies.
A chartered accountant with certifications in forensic accounting, anti money-laundering, bank forensic accounting and a US certification in fraud examination, Joshi was awarded by the international Association of Certified Fraud Examiners in 2006 for his outreach and community service.
Riskpro undertook this research when it realised that "only those firms which had political backing or US finding" grow rapidly in India.
Apurva Joshi, a fellow director at Riskpro said Reserve Bank of India (RBI) guidelines require banks to take greater precaution if the borrower has political influence. "In such situations, the senior management of the banks has to be involved in the decision-making," she said.
Riskpro said since the data is sensitive, the firm uses its proprietary database to reply to specific queries from banks about promoters and their companies.
In crude terms, Joshi, said, bankers want to know, "Kiska paisa kahan par laga hai" (which politician's money is invested where).
Apart from details mentioned in the election affidavits of politicians, the specialised software based on algorithms and predictive analytics developed in-house, utilises parameters such as names of firms, email ids, common addresses, permanent account numbers (PAN), and other such information. "If I am a bank chief executive officer, I would like to understand what types of risks are sitting on my loans," Joshi said.
Importance of Market Intelligence
1. 'Market Intelligence' is unstructured information about borrowers from different sources.
2. Allows banks to estimate the magnitude of possible risks associated with a borrower.
3. Valuable during loan disbursement, when accounts are red-flagged, when borrower becomes 'wilful defaulter'.
Source: Concept note shared by IBA
Close Story