India's date with moon set for March 2018, Isro ready to launch Chandrayaan 2
Sep 27, 2017 12:54 PM IST
India's second unmanned lunar mission will lift off from the Satish Dhawan Space Centre in Sriharikota.
India is aiming for the moon, again.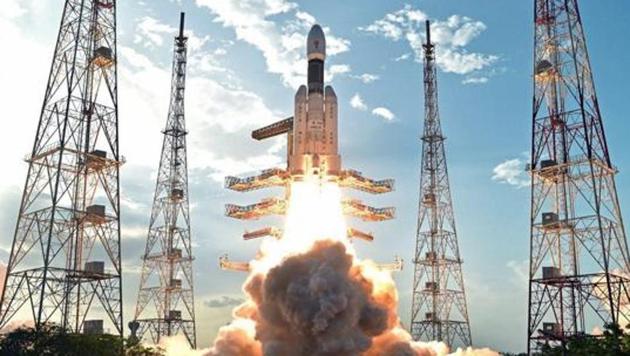 Indian Space Research Organisation's second unmanned moon mission, Chandrayaan 2, will lift off in March 2018, a decade after Chandrayaan 1 was launched, Isro sources told Hindustan Times on Tuesday.
Chandrayaan 2 would be launched on a Geosynchronous Satellite Launch Vehicle Mark 2 (GSLV Mk 2) that will blast off from the Satish Dhawan Space Centre in Sriharikota in Andhra Pradesh, sources said, refusing to disclose the exact lift-off date.
GSLV Mk 2 is the largest launch vehicle developed by India and has several successful missions to its credit, Isro website says.
Weighing 3,250kg, Chandrayaan (moon vehicle) 2 would have an orbiter, lander and rover.
The orbiter would be launched into a lunar orbit where the lander will separate, make a soft landing on the moon and deploy the rover, sources said.
It would be an advanced version of Chandrayaan 1 that was a landmark mission for Isro, with India becoming only the fourth country to plant its flag on the moon after the US, erstwhile USSR and Japan.
Chandrayaan 1 was launched on October 22, 2008, and included a probe, impactor and orbiter. Its moon impact probe crash-landed on the lunar surface on November 14, 2008.
The mission was lauded for costing a fraction -- about $80 million -- of similar missions. The Japanese's SELENE cost $480 million.
Chandrayaan 2 is expected to cost $91 million, yet another example of Isro's "frugal engineering" — the ability to produce high-end technology at eye-poppingly low costs.
Less than a year after the launch, Chandrayaan 1 faced numerous technical difficulties and on August 29, 2009, Isro lost contact with the craft, well before the intended mission length of two years.
Despite an early end, it fulfilled almost 80% of its designated tasks.
In July 2016, scientists at Nasa's jet propulsion laboratory in California located the spacecraft. "We have been able to detect Nasa's Lunar Reconnaissance Orbiter and the Indian Space Research Organisation's Chandrayaan-1 in lunar orbit with a ground-based radar," Nasa scientist Marina Brozovic had told media.
It is still believed to be orbiting the moon 150 to 200km from the lunar surface.