India's unfair obsession with fair skin, its impact on relationships
Updated on Mar 20, 2015 03:16 PM IST
If you think discrimination on the basis of colour doesn't exist in young, urban India, then think again. We speak to victims and experts, to understand how it still affects relationships.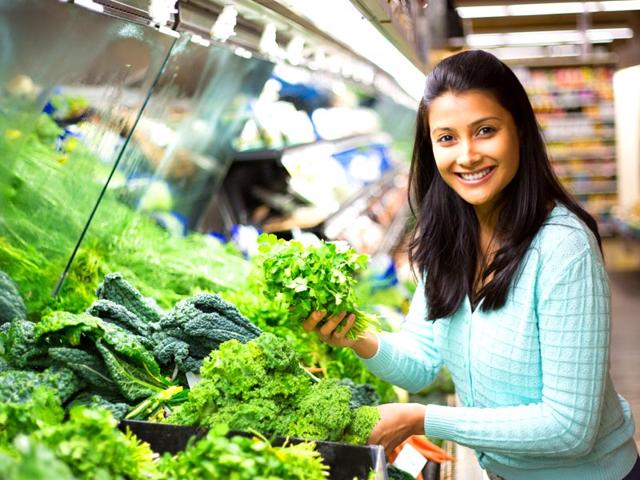 Skin biases aren't new. And though we tend to tell ourselves that such discriminations don't bother urban India much, that's not always the case.
As Bihar politician Sharad Yadav went off on a tangent in the Parliament recently, and courted controversy by talking about Indians' obsession with fair skin - "Here, people are awed by fair skin… Matrimonial ads ask for fair-skinned brides..." - we ask to what extent such problems exist. According to a 2012 survey by matrimonial website jeevansathi.com, the bias doesn't just exist, but goes across genders - 71% women prefer fair men when it comes to marriage, the survey claims. A news report quoted a senior executive from the portal as saying that 65-70% of men on these sites mention their skin colour as 'fair'.
Among the people we spoke to is banker Lekha Sarang, 34, who tied the knot last year, but only after being 'rejected' by several men because of her skin colour. She says, "Initially, I didn't know why people rejected my proposals. No one would tell me the reason, until one day when I asked one of them. I was 26 then, and this man's disclosure shattered me. I still thought he was an exception and the reason why the other men didn't want to marry me was something else, until I asked a second man who also gave me the same answer."
Sarang's troubles were worsened by pressure from her parents to marry early. She adds, "Every time I saw a person who was younger than me getting married, it affected me." Taking your own course Deven Makwana, 30, a hotel manager, dated Gadgi Shantaram, now 28, for about three years. Unfortunately, his family objected to them marrying purely because of her dark skin colour. Eventually, he had to elope and get married.
He says, "My parents refused to approve of our marriage after seeing Gadgi's photograph. They didn't even meet her. They instructed me to find a fair bride. I tried to convince them, but it didn't help. Living without parents is difficult, but I didn't have an option." Currently, Makwana's family members don't even talk to him and he has lost all contact with them. He adds, "Rejecting a person purely because of her skin tone is superficial. My thoughts and beliefs matched my wife's, and that's what mattered; not her skin colour."
The way ahead
Relationship counselor Kinjal Pandya says, "In the past, I used to get many cases where women were mistreated by family members because they were dark-skinned. The attitude of the younger generation is changing towards such issues, but they do persist, even if to a smaller extent."
Unlike Makwana, Tejas Krishnan, 29, a musician, didn't face any objections from his parents as far as his girlfriend Ekta Shetty, 27, an administrative worker, was concerned. The duo has been dating for the last two years and plan to marry in the near future. Shetty says, "My boyfriend or his parents have never looked at my skin colour with disdain, in spite of Tejas being very fair. They don't want to interfere with their son's choice."
But, strange as it may sound, Ekta's parents seem to have apprehensions about their future. Though they themselves don't have objections to the marriage, they feel Deven's parents may have issues with it in the future. Shetty says, "My parents often give me examples of people who've dumped their partners after their parents demanded they get married to a fair-skinned person. They feel Tejas's parents may demand the same from him at some point. I try to convince them that times have changed."
Growing up with it
Interestingly, people's fixation with fair skin isn't confined to marriages. Sandeep Bhinde, 42, a dentist by profession, has been harassed all his life only because of his complexion. He says he's now used to people calling him derogatory terms because of his colour.
"The name-calling started in school when other children would call me 'daambar' (tar). Initially, it didn't bother me. Then, everybody started calling me by that name. This would lead to regular fights. In college, it became 'kaalia' and 'kallu'. Even now, I hear people calling me by these names."
Sandeep says that he went through a tough phase in his life because of this discrimination. He adds, "Both my parents were dark-skinned. When I was a kid, I used to blame them for my skin colour. I didn't have any friends till the final year of college. It was a traumatic time."
Psychologist and relationship expert Mary George Varghese says educating people about such discrimination is necessary: "Education is the tool that can eradicate such practices from society. People should be trained to accept individuals the way they are, and made to realise that discrimination on the basis of colour is something that even the Constitution doesn't accept," she says.
(All names have been changed on request.)
Personalise your news feed. Follow trending topics