Baloch leader Bugti says has not applied for asylum in India
Brahumdagh Bugti's asylum request has been rejected by Switzerland, where he has been living for the past seven years.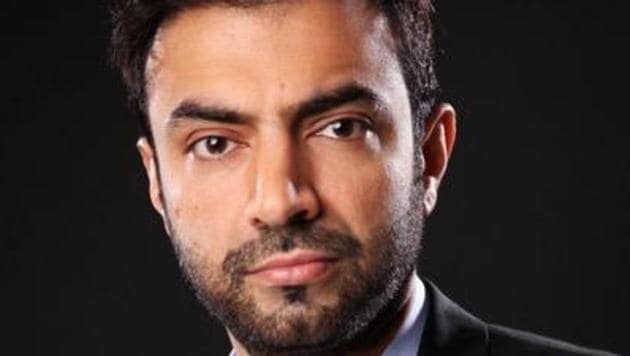 Updated on Nov 25, 2017 07:17 AM IST
Baloch nationalist leader Brahumdagh Bugti, whose request for asylum has been rejected by Switzerland, has not applied for asylum in India though he would be willing to consider any offer made by the Indian government.
Bugti, who has been living in exile in Switzerland for the past seven years, called on India to do more to highlight the case of Baloch nationalists and the human rights abuses in Balochistan, Pakistan's least populated and natural resource-rich province.
"I have not made a formal request for asylum in India though it was an issue that I discussed with Indian officials when I visited the Indian embassy here," Bugti, 35, told Hindustan Times on phone from his home near Geneva.
"However, if there is an offer of asylum from the government of India in view of the oppression faced by Baloch activists, I will think about it. It would be embarrassing if I were to apply for asylum and it was rejected by India, just as the Swiss have done. I don't want this situation."
Bugti, the grandson of veteran Baloch leader Akbar Bugti, fled to Afghanistan shortly after his grandfather was killed in a 2006 military operation ordered by former military ruler Pervez Musharraf. He moved to Europe after the Pakistan government banned his Baloch Republican Party (BRP) and began pressuring Afghanistan to take action against him.
He dismissed suggestions that he and other Baloch leaders were disappointed that Prime Minister Narendra Modi's mention of the situation in Balochistan in his 2016 Independence Day speech was not followed up with public support for the Baloch cause.
"But yes, India should do more, it shouldn't stay silent as it is a world power. The Indian government should take a stand," he said.
"Nobody was interested in the Baloch issue when Prime Minister Modi spoke about it. We are thankful for his positive policy and it was a big thing for us. We got support from members of the Indian public."
Bugti rejected suggestions that India had raised Balochistan because of Pakistan constantly raking up the Kashmir issue. "These things are different, I don't agree that they can be linked. Pakistan raises the Kashmir issue as a tit for tat but the Indian government is not like that," he said.
Bugti said he had been informed by Swiss authorities that his asylum request had been rejected because Pakistan had accused him of involvement in terror activities. "The documents I got also stated that a 'third country' was opposed to me being granted asylum. This country was not named but I am sure it was China," he said.
"Only Pakistan is saying I'm linked to guerrilla groups and making these allegations. But I lead the BRP which is a political party working for the rights of the Baloch," he added. "This was a very surprising and one-sided action (by the Swiss)."
Pakistan, he said, had been embarrassed by a recent focussed campaign by Baloch groups in European cities such as London and Geneva to highlight rights abuses in Balochistan.
"We had been doing this campaign for eight to 10 years but this time we changed our tactics and used huge hoardings and advertisements on buses and taxis. This angered the Pakistan government but in the UK and Switzerland they can't make us disappear," he said.
"The Pakistan government is targeting a helpless person like me while the Pakistani courts free terrorists," he said. Asked if he was referring to Lashkar-e-Taiba founder Hafiz Saeed, he replied: "Hafiz Saeed, Osama bin Laden. Where was bin Laden killed?"
He added, "But things are changing. See the strong position adopted by the Trump administration on the Taliban and al-Qaeda. They should change now."
Bugti, however, expressed concern that Switzerland's decision to link his asylum request to terrorism could have a snowballing effect on asylum requests by other BRP activists in Europe.
A week before the rejection of the asylum request, Bugti's brother-in-law, UK-based Mehran Marri, was stopped at Zurich airport and told there was an entry ban against him.
"Earlier, BRP members would easily get asylum in countries such as France and Germany. But it may change now," Bugti said.
"I plan to challenge the Swiss government's decision in the Swiss courts and prove that our Baloch movement is not linked to terrorism. We will fight this in the courts and, if necessary, take it to the European Court of Justice. This is what I'm focused on now."
Rebel groups in Balochistan have waged a low-level insurgency since the 1960s, demanding more autonomy and a greater say in the exploitation of the province's abundant natural resources, including gas and minerals. Balochistan is also central to the $46-billion China-Pakistan Economic Corridor, which is centred round the province's Gwadar port that was built with Chinese aid.
Close Story
Personalise your news feed. Follow trending topics