Trump's return on Twitter after Elon Musk's poll: 'People have spoken'
Updated on Nov 20, 2022 08:07 AM IST
Donald Trump's return on Twitter: Elon Musk had started a poll on Saturday.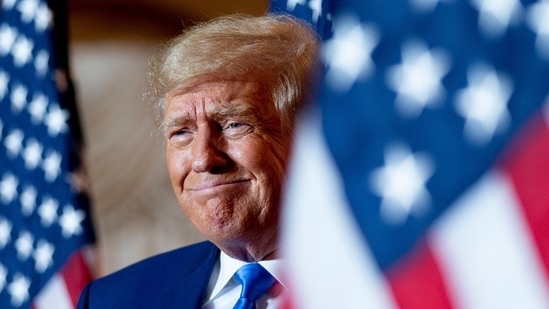 Former president of the United States - Donald Trump - has been reinstated on Twitter. The social media platform's new boss Elon Musk gave an update after conducting a poll. In a tweet, Musk wrote: "The people have spoken. Trump will be reinstated." He also used the Latin phrase - "Vox Populi, Vox Dei" - which literally translates as "the voice of the people is the voice of God". The ex US president's account was said to have reappeared soon after Musk's post.
On Saturday, Elon Musk, the world's richest person, started a poll as he asked: "Reinstate former President Trump?" The results saw a narrow margin between those who chose "Yes" over those who opposed his return on the microblogging site. About 51.8 per cent of the users wanted the former US president to come back on Twitter. This comes days after Trump had announced his run for the 2024 presidential elections. His Twitter account was banned in 2021 following the Capitol Hill riots "due to the risk of further incitement of violence". Similar action was taken for his Facebook page.
Shortly before the poll concluded, the Republican leader had cited Twitter problems, saying he will stick to his own platform. "I hear we're getting a big vote to also go back on Twitter. I don't see it because I don't see any reason for it," Trump told the Republican Jewish Coalition meeting in Las Vegas via video link, Bloomberg reported. "It may make it, it may not make it."
Earlier this month, when the midterm elections took place in the US, Musk had put his politics on display asking voters to choose the Republican party.
Meanwhile, Musk has been conducting these polls at a time when the social network has been marred with a spell of retrenchment and exits. Following Musk's takeover last month, nearly half of the staff was laid off. On Friday, an exodus was reported to have started following an ultimatum by the new boss over "long work hours".
Activists have been raising concerns about free speech and content moderation on Twitter following Musk's acquistion.