US security aid was 'bribery' for Pakistani generals, says new book
Updated on Jan 29, 2018 10:32 AM IST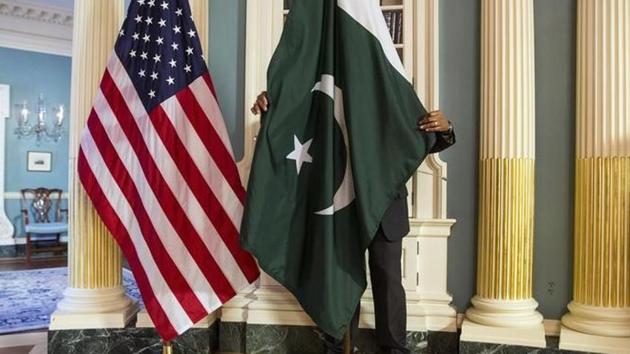 Hindustan Times, Washington |
Yashwant Raj
A large part of the now-suspended security aid the United States gave Pakistan for more than a decade was a sort of "legal bribery" to Pakistani generals, argues a to-be-released book about America's Afghan war and its one-time ally.
Author Steve Coll has cited as the source of this "bribery", the Coalition Support Funds (CSF) under which the Pentagon transferred billions of dollars to Islamabad as reimbursement for Pakistani military's counter-terrorism operations in support of the US-led coalition in Afghanistan.
The Trump administration suspended further disbursement under CSF and other security-related payments, amounting to nearly $2 billion, earlier this month accusing Pakistan of not taking decisive actions against terrorists operating from its soil despite receiving $33 billion in aid, including CSF, since 2002.
Despite obvious reservations, Americans cleared bills Pakistanis presented for reimbursement for seemingly incredulous expenses, such as air and naval operations against terrorists, who had no known or then unknown air or naval capabilities — "farzee (fake) bills" as they are known in South Asia.
The Pakistani establishment, both civilian and military, reacted with equanimity, saying they don't care and will not seek resumption of the US aid.
CSF payments were a "kind of legal bribery to Pakistan's generals", Coll writes in Directorate S: The CIA and Americas secret wars in Afghanistan and Pakistan, a sequel to his highly-acclaimed account of the CIA, and its secret wars in the region leading up to the September 2001 terrorist attacks.
Coll based his argument citing evidence of reimbursements billed by the Pakistanis, according to a review in The Atlantic. Publishers send advance copies for review to some publications. Hindustan Times has not read the book.
Pakistan has received $14.5 billion from the united States as CSF since 2002, a year after the US invaded Afghanistan to oust the Taliban regime that had given shelter to Osama bin Laden and operatives of his outfit, al Qaeda, who had used their stay there to launch the September 11, 2001 terrorist attacks in America.
There were once a bunch of bills from the Pakistani army for air defense actions when, as the book pointed out, that al Qaeda or any other known or unknown affiliates had no air force or the capability to carry out attacks from the air.
In another instance, an American military officer recounted dealing with bills for per diem payments to Pakistan navy sailors on "on duty fighting the Global War on Terrorism". When the officer escalated his concerns about expenses he is said to have been instructed by superiors to just pay up.
Most Americans are convinced Pakistan's counter-terrorism record is abysmal, irrespective of their political affiliations. And there have been concerns for a while about Pakistan's moves to cash in on its place as a frontline state against terrorism
Hindustan Times is not aware if Coll addresses in the book concerns raised by US lawmakers to Pakistan's request for F-16 fighter jets for counter-terrorism operations — its precision guidance system apparently — in 2016, with the tacit backing of the Obama administration.
At a congressional hearing, skeptical lawmakers had grilled administration witnesses if Pakistan's request for F-16s was about counter-terrorism or about its arch enemy India. The Obama administration had backed the proposal, which, however, failed to convince a hostile congress. and had failed.