Anime to watch based on your zodiac sign
Jan 28, 2023 12:12 PM IST
Anime refers to animations from Japan. Many of these are highly famous around the world amongst people of all ages and backgrounds. Even the characters in these shows have traits attributed to particular zodiac signs. Based on your zodiac sign these are the anime you should definitely give a try.
Aries: Aries are the most fun-loving and adventure-seeking of them all. When watching anime, they would prefer a show they could live vicariously through. Dorohedoro is a fantasy/suspense thriller that will check all the boxes for a thrill-chasing Aries. It features a city called Hole, which has magic users that try it on the people of the city. A Destructive God Sits Next To Me! is another anime that follows the school life of Seri, who tries to not react to the actions of his strange classmates. The drama is filled with hilarity and will be highly relatable to Aries as controlling their reactions to unconventional things is something they are accustomed to.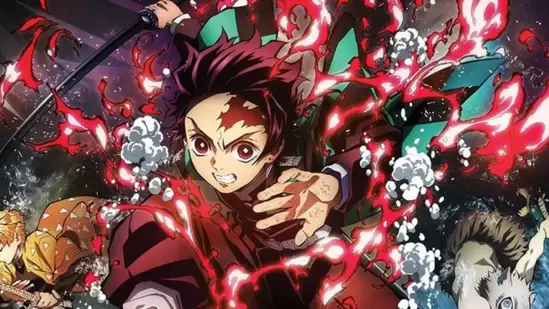 Taurus: Taurus loves history and traditions, and therefore, a trip back to the nostalgia of those Pokemon days will be highly worth it for them. Pokemon: Twilight Wings is a fresh addition to the Pokemon world with new trainers trying to prove themselves the best. Say "I Love You" is a romantic anime between the quiet girl Mei and the popular boy Yamamoto Kurosawa, which will fulfil the love Taurus has for stable relationships.
Gemini: I had my head in the clouds! A Gemini might say this many times a day. That world in the clouds comes to life in the anime named Nichijou where weird and funny events keep taking place in the everyday school life of students. Along with this is the show Science Fell In Love, So I Tried To Prove It, where two science students catch feelings for each other but are unable to trust them due to them not being scientific.
Cancer: Hey, romantic hearts! Watch the show From Me To You, to see a love story where the boy has been in love with the girl since the first time he saw her. If you are not in the mood to watch just romance, then this sci-fi called Plastic Memories is an option you should definitely try.
Leo: Leo's brave and charming. Lovely * Complex is a rom-com show with a friend falling in love with another. Haven't You Heard? I'm Sakamoto is an anime starring the character Sakamoto who is a perfectionist along with being famous at school, which is something a lot of Leos secretly wish for. Naruto is another anime that can be loved by this sign.
Virgo: Virgos love deeply but find it hard to express. Nagi-Asu: A Lull In The Sea is an anime where the characters struggle to find ways o express their love to each other. Keep Your Hands Off Eizouken! is where a talented Midori who creates anime drawings in her notebooks, finds it hard to put her work into production and later ends up receiving the help of Kanamori.
Libra: Psycho-pass is a highly interesting anime for Libra, who tends to have a strong sense of justice. Here, works a Sybil system in Japan that keeps a check on the mental thoughts of the people, that is, their psycho-pass. Attack on Titan is an anime where Eren vows to avenge his hometown and his family by attacking the humanoid Titans.
Scorpio: Demon Slayer is an anime where a family is attacked by demons and only two of the members can survive in the end. To their dismay, one of the members ends up becoming a demon. The Promised Neverland is a horror anime, where the lives of children are put to risk of being killed. A hunger for mystery and dark shows will be filled to the brim for any viewer.
Sagittarius: A sign that loves to travel will find Black Clover fit to watch at any time of the day. It takes place in a world where a person's social class and magic determine their status in society. You could consider this a Japanese Harry Potter. In Tomodachi Game, a group of friends fight against each other to pay off a debt.
Capricorn: Mob Psycho 100 is a show about a boy named Mob, who struggles to express his emotions and control his psychic powers. While Capricorns may seem detached, they actually hold a lot of emotions within themselves and thus, this show would be a great one to watch during their break times.
Aquarius: Taking place in a colonised Japan, Code Geass is the story of a seventeen-year-old boy and the situations of politics during a time the country is being ruled by the Empire of Brittania. Kakegurui features a school where students are evaluated on the basis of their gambling skills as they bet all their worth and lives. These shows of thrilling plots and complex characters can hold the attention of an Aquarius for sure.
Pisces: Uncle from Another World is an anime where Takafumi's uncle wakes from a seventeen-year coma with magical powers. Takafumi is now supposed to help his uncle survive in this world. Along with this is Akiba Maid War, where an excited Nagomi Wahira moves to Akihabara to become a café maid. These shows are a must-add to the to-be-watched list of Pisces.
"Exciting news! Hindustan Times is now on WhatsApp Channels
Subscribe today by clicking the link and stay updated with the latest news!"
Click here!