2 years of Tamasha: I meet people who tell me that the film changed their life, says Imtiaz Ali
Nov 27, 2017 11:06 AM IST
As Ranbir Kapoor and Deepika Padukone's Tamasha completes two years today, the film's director Imtiaz Ali says that people still come up to him and say that the film inspired them to change their jobs.
Imtiaz Ali's Ranbir Kapoor-Deepika Padukone starrer Tamasha is referred to as a masterpiece by fans, some of whom were so inspired by the film that they decided to quit their jobs and follow their passion, much like Ved, the character played by Ranbir in the film. As the film completes two years today, the filmmaker shares how he often comes across people who tell him that the film changed their life.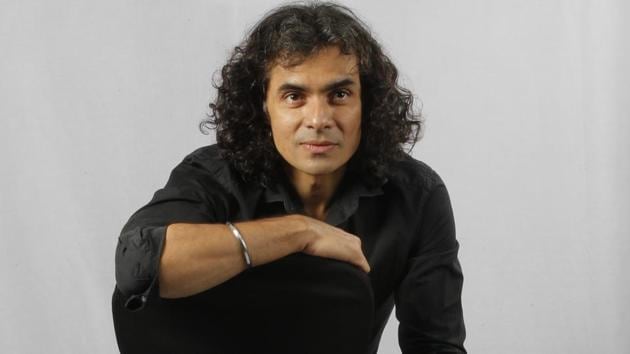 "Wherever I go now, I meet very passionate people who say that Tamasha has affected them positively and changed their lives. I am actually surprised by the number of people who have come up to me and said very passionate things — how after watching a scene in the film or the film as a whole, they decided to change their career. I can see it in their eyes that they are not lying. Recently I went to Lucknow and there also I met few such people. So, I think the film has affected positively and that is all that remains of the film. I think it has gone down well with the people to put it mildly," says the filmmaker.
The film, initially, did not receive a great response at the box office and many felt it was too difficult a script for the audience to understand.
Talking about how well he takes criticism, he says, "Of course I would like all my films to do very well and would want all views to be positive, but that is never the case. Then I understand that people will have opinions and if it is coming from a point of honesty, then I think negative views are as good as positive views because they can actually tell you what you have done wrong. It is going to be up to me to follow it or not. I actually don't mind criticism, I have real instances in my mind on how it has improved me. I have always found people around me who are criticising me openly but without any ill will and only for love. I am very used to that and I accept that as long as it is genuine."
While making the film, which was high on emotional content, Imtiaz, too, had some realisations.
"Working with Ranbir and Deepika was a discovery for myself as well. Through their performances, I was seeing my story, though in a new light. I understood most things about freedom of life and concepts of the past, and also the angst of the relationship," he says.
Be it Prague in his film Rockstar, or Corsica in Tamasha, Imtiaz's films have given travel goals to many.
How does he come up with such destinations?
"Mostly, if I write a story, there is some sort of a reason that I visit some place mentally. For instance, for Rockstar, I wanted a dark European city, not a bright place like Switzerland , which is kind of lovey - dovey place. Prague was that place for me. I had not visited Prague, and then I saw it in pictures and had an opinion about it," he says.
Talking about choosing Corsica for Tamasha, where Ranbir and Deepika meet and hide their real identities from each other, he says, "For Tamasha, I wanted a place so outlandish that people can go there with the confidence that no one can recognise them there. "
Post the not so successful run with Rockstar, this was the second time Imtiaz was working with Ranbir. However, the two did not carry any baggage to the sets.
"What we did that is that we dispelled that (baggage) very soon. When we worked, we never spoke of Rockstar. It was a very new journey. We were not visiting that film again," he says.
Follow @htshowbiz for more