Acting is learnt, not taught: Naseeruddin Shah
Updated on Mar 16, 2018 04:42 PM IST
National School of Drama alumnus Naseeruddin Shah, who was in the Capital for his play, Ismat Apa Ke Naam, talks about theatre and his life as an actor.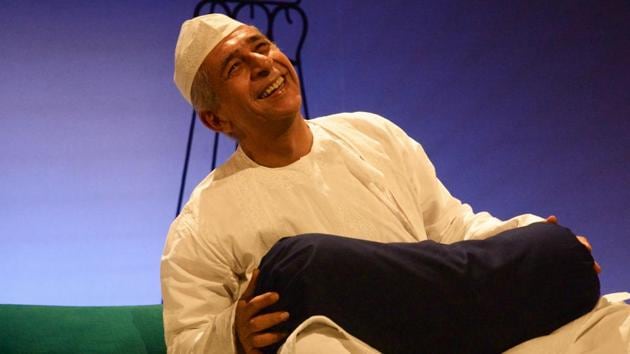 A three-time National Film awardee, actor par excellence, and veteran theatre artist, actor Naseeruddin Shah says it is Delhi that opened a whole new world for him. "From playwrights I had never heard of and performance forms I had never seen to sculpture and painting, I gained immense experience as an actor in National School of Drama (NSD). I discovered what discipline and good taste in the theatre means," says Shah.
"Considering how muddled the actor training scene has always been, it is quite astonishing that NSD has produced so many brilliant actors. I suppose it proves once and for all that acting is learnt not taught," says the NSD alumnus.
The love for acting that he nurtured at the premiere acting institute in Delhi has stayed strong. For Shah, both movies and theatre are important as he "loves both equally and have always managed to make the time".
Though the veteran actor has spent considerable amount of time in Delhi during his education, he rarely visited Delhi University (DU). "I did not have anything to do with DU. I saw maybe one play by the Shakespeare society there," says Shah.
The 68-year-old actor believes that the excessive use of mobile phones might impact theatre. "I don't see a future for Broadway-style theatre in India. We already have Hindi cinema, but small intimate theatre will survive as long as people feel the need to talk to each other. When we finally become total slaves of mobile phones, then maybe theatre will die," says Shah.
The actor has worked in over 100 movies, including acclaimed ones such as Mandi (1983) and Paar (1984), to name a few. However, after the recent controversy about the movie Padmaavat, he says, "One will have to be extra careful before choosing a controversial script these days. It seems that just about anyone is waiting for an opportunity to take offence. Taking offence and protesting is probably also a good way to launch a political career."
Follow @htTweets for more
Personalise your news feed. Follow trending topics