Critics' review: Chashme Baddoor is an insult to the classic
Updated on Apr 05, 2013 02:44 PM IST
David Dhawan's Chashme Baddoor, the official remake of Sai Paranjpye cult film, is certainly not the stuff classics are made of. Going by critics' reviews, avoid watching the new version, unless you love corny, bawdy and asinine sense of humour.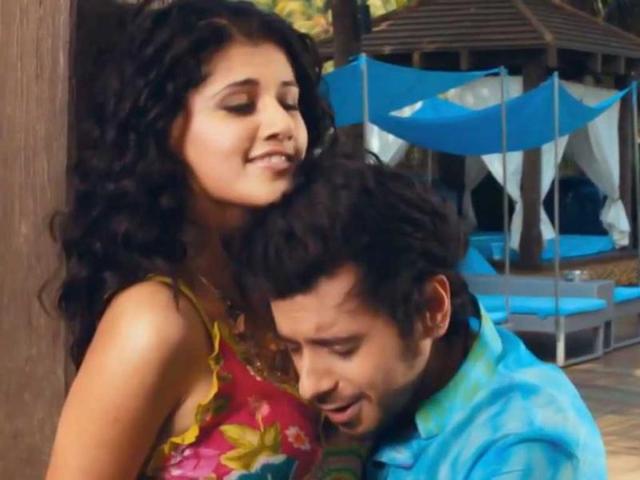 Film: Chashme Baddoor
Genre: Romantic comedy
Cast: Ali Zafar, Siddharth, Divyendu Sharma, Tapsee Pannu, Rishi Kapoor, JuhiChawla, AnupamKher, Lilette Dubey
Director: David Dhawan
Synopsis: Chashme Buddoor is a remake of the 1981 film of the same name. The original was spelt with a 'u' though. The new movie revolves around three friends Sid, Jai and Omi (Ali Zafar, Siddharth and Divyendu Sharma respectively), who live together in a small house in Goa. Living life large is their motto, but the only thing that doesn't seem to work for Omi and Jai is that no woman is interested in them. Sid, on the other hand, lives a normal life. The two womanising slackers, Omi and Jai make an attempt to woo the new girl in their neighbourhood, Neha (Taapsee Pannu). Soon, a series of lies, secrets and comical situations follows.
The film has mostly been panned by critics for it's banal humour and shameful degradation of the original script. According to the critics, David Dhawan's film actually trifles with the very spirit of Paranjpaye's Chashme Buddoor, to an unbearable level. If you have watched the original movie, you will find David Dhawan's treatment an insult to the classic. Even if you haven't watched the original, there aren't many chances of you loving this bawdy, corny humour.

Saibal Chatterjee, NDTV

David Dhawan's Chashme Baddoor is a raggedy bag of gags as flimsy as the boxers that the three buddies strut around in – they are full of colour all right but add little value to the canvas. Intended to be a breezy comic romp, the film is woefully short of wind in its sails despite all the bluff and bluster that it whips up. The cult classic of 1981 that is still vividly etched in our collective memories receives the OTT Double D (over the top David Dhawan) treatment but isn't even half the fun that Sai Paranjpye's witty and infectiously mirthful Chashme Buddoor was. This ill-advised remake is less adult than asinine. Watch Chashme Baddoor by all means if you nurture no reverence for Hindi cinema's past, for whatever it is worth. Watch it for all the frenzied dancing, prancing and romancing that Dhawan unleashes to the accompaniment of Hindi film hits of the none-too-distant past, in addition to a slew of new musical numbers. For this critic, Chashme Baddoor does evoke a degree of nostalgia but not quite in the way one would expect.
Verdict: If the original was a soothing and timeless melody, this is a raucous and forgettable item number. Give it a shot if you must, but don't expect the world from it.
Rating: **
Rituparna Chatterjee, IBN
David Dhawan's Chashme Baddor has scarred this critic to a level where we do not have a single word about anything else from the movie but one of the wonderful scenes from the original that has been shamelessly degraded in the remake. The famous Chamko scene was a hit with Deepti Naval's echoing voice advertising for the detergent in the original scene.

In the new film, the scene isn't even between the main leads. It is instead played out between a lovelorn middleaged couple - in this case the landlady of the three rascals played by Lilette Dubey (Josephine) and cafe owner Rishi Kapoor (Joseph Furtado). While Dubey comes to check on Kapoor's character, the latter is doing some checking up of his own during the course of the demonstration of the washing powder. Given that Kapoor already knows, through the boys, that Dubey is their landlady, the whole scene loses meaning when she poses as the salesperson of the Chamko detergent. Even the classic line, delivered effortlessly by Naval - "Chamko - kapdo ke liye behtareen sabun, baar baar lagataar, Chamko kapdo mein chakachaundh chamak lane ke liye, khushbudaar, jhaagwala Chamko" - falls flat when Dubey says it to Kapoor. The scene lacks conviction and the innocent chemistry that the 80's actors had.
Verdict: For years films have recreated Alfred Hitchcock's classic Psycho shower scene. It has made the original that much more delectable and memorable. The only good thing that comes out of the new enactment of the Chamko scene is that you will remember the old one more fondly.

Ananya Bhattacharya, Zee News
Chashme Baddoor is an official remake and it cannot be spared from comparisons. Though the remake stands nowhere near the Deepti Naval-Farooq Shaikh classic, Ananya Bhattacharya feels without the comparison, Chashme Baddoor could have been a watchable movie - at least for the youngsters.

Arz kia hai… Thus begins David Dhawan's modern day tale of friendship, romance and kaminapanti. Repartees, wittiness, caustic one-liners. Chashme Baddoor, this time around, is one hell of a journey! If Farooq Sheikh and Deepti Naval's love story back in the 1980s could have gained the status of a cult, Ali Zafar and Taapsee Pannu's is not very far behind on that ladder.

The three friends – Jai (Siddharth Narayan), Sid (Ali Zafar) and Omi (Divyendu Sharma) – are college-going youngsters and barring the innocent Sid, are all been-there-done-thats in their respective fields. While Omi revels in making cheesy poetry out of everyday happenings, Jai dreams of being cast as an actor someday – just that he doesn't know where to draw the line. David Dhawan's version of Chashme Baddoor sure takes inspiration from the original, but goes light on the serious parts of the first one. Here, tragedy is dealt with in a comical manner, moulding the film into a veritable laugh riot. Sajid-Farhad's dialogues are extremely laudable and every single moment in the film boasts of an underlying punch. Sai Paranjpye, who had scripted the original Chashme Baddoor, has made sure this one too is not one to be ignored. Dhawan going easy on the slapstick, exaggerated comedy that he so enjoys portraying on celluloid comes as a huge boon for the senses, making the film utterly watchable.
Verdict: David Dhawan's version of Chashme Baddoor sure takes inspiration from the original, but goes light on the serious parts of the first one.

Srijana Mitra Das , Times of India
David Dhawan has succeded in retaining the madness and fun of friendship from Chashme Buddoor. Yet, Chashme Baddoor should not be compared to the classic as David Dhawan has spicily modernized the story.

Chashme Baddoor's boy-band impresses with consistent acting. With his silky sleaziness, Sharma often steals the show while Siddharth's comic rhythm is a revelation. Zafar is endearing with his clenched-jaw charm, graceful as he dances, cute as he romances and rather hot when he throws a punch or two. Pannu's bubbly without being overwhelming while Kapoor and Dubey light up the screen with their little love story - hardcore CB fans, you'll find their romance does chamko!
Verdict: Watch it zaroor. But you will not like this movie if you don't like corny, occasionally bawdy jokes.
Rating: **

Mayank Shekhar, Daily Bhaskar
With a script like Chashme Baddoor, you already have a hit, or so you would think! David Dhawan has managed to kill the script and paralyse the talented actors resulting in a horrible experience in the name of movie, feels Mayank Shekhar.

There's plenty of that lazy form of humour: puns, word-play and general double-meaning dialogue. It's the sort of stunted, mind-numbing comedy that compels you to judge the person laughing in the seat next to yours. If news reports that quote unnamed sources are to be believed, director Sai Paranjpye (Katha, Sparsh) who made the original Chashme Buddoor has been mighty pissed for months with the production of this picture, not so much for the fact that it's a remake of her 1981 film (which should ideally flatter her), but because David Dhawan is its director. This is incidentally Dhawan's 41st movie as director, if you count the last one (Rascals), which really wasn't a film, and the one before (Do Knot Disturb) that wasn't worth a review. Still, Dhawan is a gold medallist in editing from Pune's Film And Television Institute of India (FTII), and he does have to his credit some super funny movies like Aankhein, Shola Aur Shabnam and Haseena Maan Jayegi.

Proverbially, if a work of art is indeed someone's own baby, what you see before your eyes then is relentless mauling and battering of a gentle, playful child, no less, and that lasts for over 130 minutes non-stop. That these many people – including some fairly talented actors in this film – willingly participated in this shameful act, possibly for the money, tells me either the Indian entertainment economy is generally in bad shape or that no one really bothered to read the screenplay, since they knew what the film was going to be about anyway. This is an official remake after all.
Rating: *
Personalise your news feed. Follow trending topics