Piyush Goyal to speak to Odisha govt to revive Posco and Niyamgiri
Jul 11, 2016 05:45 PM IST
As Piyush Goyal takes over the ministry of mines his biggest challenge while reforming the sector will be obstacles from states. He knows that and says: "Transparent communication is the key. Every state government wants to get re-elected; reforming the mining sector will help them create jobs and increase revenue."
As Piyush Goyal takes over the ministry of mines his biggest challenge will be the many litigations that plague the sector. Some of the biggest investments in mining such as Vedanta Alumina Ltd's Niyamgiri project and Posco's Rs 50,000 crore integrated steel plant project, both in Odisha, have been stuck endlessly at various stages of court. "I plan to talk to the state government and see what can be done with the projects. But if the local residents are against it then we cannot do much, our priority are the people living there," said Goyal.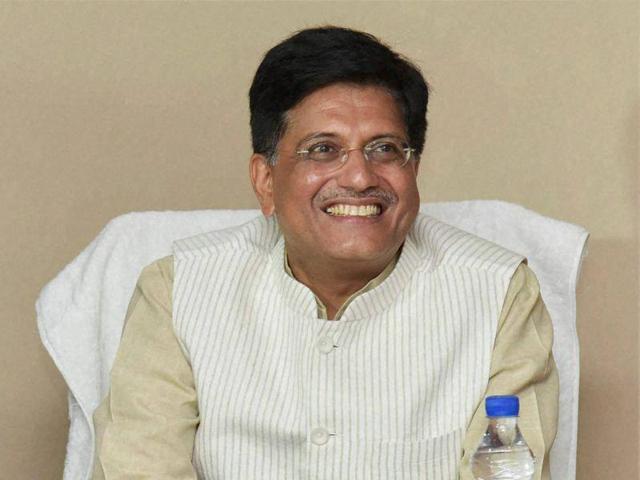 The focus is better exploitation of India's mineral resources while keeping rehabilitation in mind. "The District Mineral Foundation (DMF) launched by the previous mines minister, Narendra Singh Tomar will change the way rehabilitation is envisaged for the mining districts of India" said Goyal. The foundation would raise funds from the miners in the respective district and utilise it for local development. The DMF would create a corpus of Rs 6,000 crore every year. Under the pilot project taken up in Chhattisgarh, Rs 30 crore would be spent to make on rehabilitation work in five villages.
In the cabinet reshuffle last week, Piyush Goyal was given additional charge of the ministry of mines along with power, coal and renewable energy. In his first press conference after taking over from Narendra Singh Tomar, Goyal had emphasised on the need for transparency in the ministry. "Everything from initiatives, feedback to stakeholder questions should be put on our website. We will also plan an app to showcase all information about mining and the sector" said the minister.
Goyal knows that while reforming the sector the biggest obstacles will be from states. "Transparent communication is the key. Every state government wants to get re-elected; reforming the mining sector will help them create jobs and increase revenue," said the minister. Of India's entire Obvious Geological Potential (OGP) area, identified by GSI, only 10% has been explored and mining is taking place in 1.5-2% of this area. To exponentially improve the situation, Goyal will have to ensure the success of the mines auction, better state-centre coordination to facilitate speedy clearances for mining.
Goyal has promised to increase the share of mineral production in gross domestic production (GDP) by one percentage point in two years from 2.4% now. To meet this end the mines ministry has already identified about 50 atomic mineral blocks and about 100 others for auctions, which will start in the next 4-5 months.