Afghanistan story apart, Test cricket needs to expand
While the International Cricket Council (ICC) must be lauded for rewarding Afghanistan's progress, the fact that after 140 years only 12 countries play Test cricket does not leave the sport's apex body smelling of roses.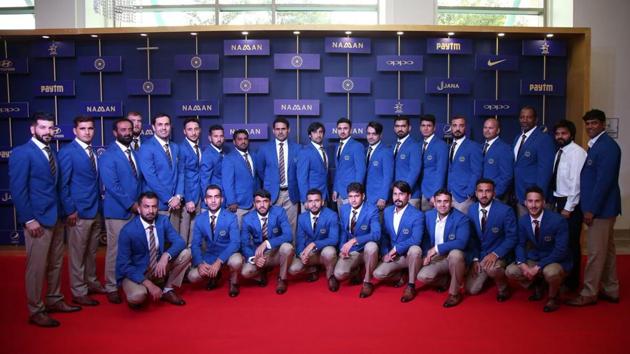 Updated on Jun 14, 2018 09:34 AM IST
Hindustan Times | By Ayaz Memon
Test cricket has been unkind to newcomers. Barring Australia, who won the first ever such contest (v England, 1877), and Zimbabwe, who drew their first match (v India, 1992) all other countries started with a defeat. (IND vs AFG, 1st TEST, DAY 1, LIVE UPDATES)
This is understandable. Test cricket can be extraordinarily demanding on skills and technique, but rather more on temperament. Capacity to concentrate and be motivated for several hours (and over days) is more a function of experience than just enthusiasm and intent.
The shorter the game, the more level the playing field because players are under lesser 'test' on the attributes mentioned above. It's hardly surprising then that teams which started playing Tests in the last five decades have a far better record in limited overs formats.
ALSO READ: New Zealand's Amelia Kerr hits 232 not out, smashes women's ODI record
The difficulty quotient for Afghanistan in their debut match, therefore, hardly needs highlighting. If anything, this is accentuated by the fact that India are No 1 currently. The home team may be without Virat Kohli, but Afghanistan's task remains herculean.
NOT JUST RESULTS
That said, it is would be grossly unfair to judge debutant Test teams only on result. The perspective must necessarily be wider, for there are a myriad dimensions involved in the transition to be eligible which must be taken into account.
Afghanistan qualifying to this level is an inflection point in cricket, but in many ways it also reflects their journey as a nation. A report by `An Onlooker' on India's first Test (v England at Lord's, 1932) which appeared in The Cricketer captures this aspect splendidly in its opening paragraph.
ALSO READ: Ravi Shastri wants Yo-Yo test bar to be raised ahead of ICC World Cup 2019
"Glorious weather, a crowd of some 25,000, and a fast pitch, greeted the Indians in their first Test match, an event, we believe, of more than mere cricketing importance," it reads, implying, undoubtedly, how cricket had become a medium of self-determination for India against colonial rule then.
Afghanistan achieving Test status is no less riveting. It's a staggering saga of a war-torn country, with neither legacy nor adequate infrastructure for the sport, rising with amazing rapidity to join the group of elite that play at this level.
HARDLY ANY EXPANSION
But while ICC must be lauded for rewarding Afghanistan's progress, the fact that after 140 years only 12 countries play Test cricket (Ireland too were granted entry in May) does not leave the sport's apex body smelling of roses.
ALSO READ: Angelo Mathews, Lahiru Gamage out of Sri Lanka's tour of West Indies
In the last five decades, only five teams – Sri Lanka, Zimbabwe, Bangladesh, Ireland, Afghanistan – have made the cut to play Test cricket. And only Afghanistan is a non-Commonwealth country.
This shows how damagingly conservative ICC has been. So why should it surprise anybody that Test cricket is floundering, and even limited-overs cricket, including T20, does not command the kind of mass appeal football does globally?
No two sports are alike, so comparisons are odious and unfair. But it's also true that unlike football, ICC has been guilty of trying to remain exclusive instead of becoming inclusive even as the world changed.
Several dynamics come into play to make a sport popular, not the least the population and economies of countries. But just those two parameters are not enough as can be learnt from other sports.
So, while India and China are the world's two most populous countries and strongest economies, they are not in the football World Cup. However, Iceland, with barely 350,000 people, will be in Russia.
What's most important is how the global administrative body of the sport, its constituents and players function. Their vision and plans, and how these are executed can make or mar growth.
Sadly, where Test cricket is concerned, authorities have been in Rip Van Winkle like slumber. The spectacular Afghanistan story has been a wake-up call. Better late than never.
(The author is a senior cricket writer. Views expressed are personal)
Close Story