IPL 2022: Full list of new rules and revised playing conditions
The increase of number of unsuccessful reviews to two is among key changes to the playing conditions that will be in operation during the 2022 season of the IPL.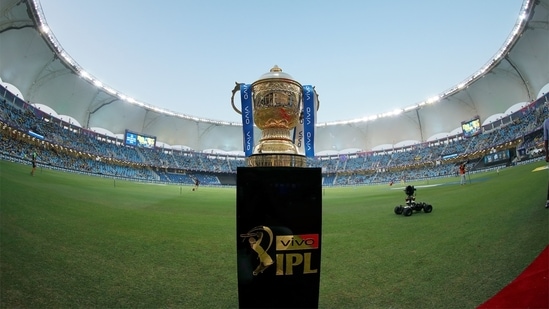 Updated on Mar 15, 2022 03:55 PM IST
The increase of number of unsuccessful reviews to two and having a new players at the crease after a catch dismissal irrespective of whether the batters had previously crossed over or not are among the highlights of the updates that will be implemented in the playing conditions for the 2022 season of the Indian Premier League (IPL).
The season is set to begin on March 2022 with all the league matches set to be played across three venues in Mumbai and one in Pune.
ALSO READ | 'He's really unlucky. Wasn't even a guaranteed starter': RCB coach makes big statement on India pacer's ODI, T20I growth
Let's take a detailed look at the new rules and revised playing condition that will be in operation in the tournament:
1. Increase in unsuccessful reviews
The Decision Review System (DRS) was first introduced in the 2018 season. Teams would run out of their available reviews after one unsuccessful attempt in an innings but that has been increased to two this season.
2. New batter to take strike after catch dismissals
The Marylebone Cricket Club officially tweaked the laws of the game to state that the new player would take after a catch dismissal strike regardless of whether the batters had managed to change ends before the catch was taken. This came after it was trialed at the The Hundred and while the rule will be implemented only in October in international cricket, the IPL has decided to feature it in the upcoming season.
3. Matches to be rescheduled if franchises can't field teams due to Covid-19
The Board of Control for Cricket in India (BCCI) has said that it "at its discretion, will attempt to reschedule the match for later in the season" if a side is unable to field a full team. A team is supposed to have 12 players available - 11 on the field, of which at least seven must be Indian, and one substitute - for selection on a matchday. If the rescheduling is not possible, the matter will be referred to the technical committee of the IPL, and its decision "final and binding".
4. Teams' league rankings to be used if Final can't be decided by Super Overs
The champion will be decided based on the two teams' final league ranking if the "conditions do not permit a Super Over, or subsequent Super Overs within the time available". It means that if a Super Over can't be played or if multiple Super Overs end tied, the team who finished higher in the league season will win the final.
Close Story
Personalise your news feed. Follow trending topics