IPL stops players from growing in first class cricket, says Andy Flower
May 26, 2018 04:19 PM IST
Andy Flower acting director of cricket at England and Wales Cricket Board believes England cricketers miss out on some opportunities in first class cricket by playing In Indian Premier League.
As many as 12 England players featured in this year's IPL. Only Australia, with a total of 13 players, had more number of overseas berths in the cash-rich league.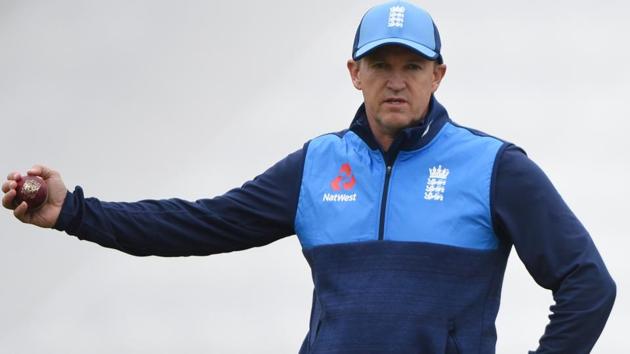 However, English players' tryst with the Indian Premier League has not gone down well with former England coach Andy Flower. Flower, who recently took over as the acting director of cricket after Andrew Strauss went for a break due to his wife's illness, believes that playing in the T20 league in India hinders many growth opportunities for England players in first class cricket.
During his tenure as England coach, Flower was quite sceptical of English players' participating in the IPL thinking doing so would take a toll on their Test forms. This often put him in confrontation with some of the England players like Kevin Pietersen who wanted to appear in the league. This was one of the reasons only a few England players would play in the IPL then.
Things, however, changed after Strauss took charge as the ECB became respectful of players' decision to go for the IPL experience. Flower, though, has raised his doubts once again. This time, though, he also acknowledges some of the positives that may have come English players' way due to their IPL exposure.
READ | I believe in my skills, says Rashid Khan, Sunrisers Hyderabad's star vs Kolkata Knight Riders
"The ECB position, at the moment, is to allow some of our best players to go to the IPL. And a lot of people will say things have thankfully moved on from the time I made my decisions around subjects like the IPL," he was quoted as saying by ESPNCricinfo.
"[By playing in the IPL] They do miss out on some really excellent growth opportunities in first-class cricket for their counties. There is no doubt about that.
"But the understanding at the moment is that they are growing in other ways, playing under a lot of pressure, in front of big crowds and among some of the best players in the world at the IPL."
The 50-year-old has also raised eyebrows over English domestic structure too, saying it needs to be reviewed.
"We want to, ideally, recreate international conditions in our domestic cricket.
READ | Dean Jones bats for introduction of 8-run shot in T20 cricket
"And, when reviewing the domestic structure, the Lions has to be very much a big part of that decision. Yes, the ECB spend a reasonable amount of money in Lions and Young Lions [Under-19] programmes. What we try to do there is provide some added value experiences that the counties can't provide in their first-class structure. We try and put the players in alien conditions, against really good opposition most of the time and almost mirroring some long, tough overseas tours.
"But I think it would be fair to say we haven't done that well enough because we aren't getting those away results. We have to review how we're doing things and be creative and curious about the way we lead those programmes. And about how we coach and how we help these guys quicker and deeper: about themselves and about the game," he said.