Mohd Sharia: Short formats helping small town aspirants to make their way
Jan 28, 2023 06:23 PM IST
For Aligarh-lad Mohd Sharia, his passion for acting and making reels for social media works well in his favour
For Aligarh-lad Mohd Sharia, his passion for acting and making reels for social media works well in his favour.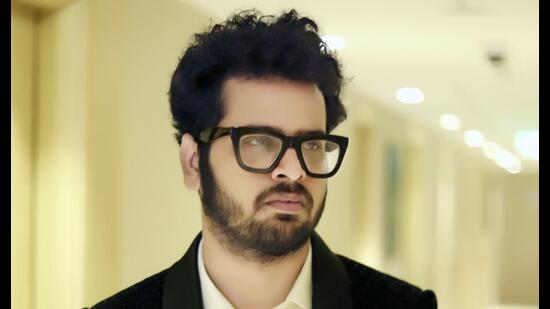 The 22-year-old featured in a number of music videos after his cameo in the film The Zoya Factor, is currently working on an upcoming biopic on Shaheed Udham Singh that is being shot in Amroha.
"I used to make reels for social media and sum up the message of a movie under a minute. My reel for Shah Rukh Khan's film My Name Is Khan did very well and reached places. The message of 'all Muslims are not terrorist,' came directly from my heart and it helped me bag my first song as solo lead along with an important role in the film. Such formats are helping people from small town like us to get work in big projects," says the youngster.
Talking about his first music video Mulakaatein, he adds, "I got to do a music video with Karan Mehra. Till then my parents were not convinced but after seeing me work with him they got the confidence. Then I got to do two more videos Tere Vaaste Ft. Adnan Shiekh and Sameeksha Sud followed by Gabru Ft. Khushboo Khan. Music director Dinesh Sudarshan Soi then signed me for Tum Bin Pachtaogey sung by Utkarsh Saxena which will be shot next month with Prajakta Dusane in Western UP where I play an alcoholic."
Sharia recalls doing a role in TZF which got reduced to a blink-and-miss role. "It was a proper role but in the final cut it became a scene but the makers did give me a credit for that."
On his ongoing shoot he tells, "I am playing a revolutionary in the film which features Waseem Amrohi and Khushboo Khan in the lead roles. I am also in talks for another project with Dusane," he adds.