Why Iceland coach Hallgrimsson thinks India will benefit from a bigger World Cup
Updated on Jan 27, 2017 11:42 PM IST
Iceland coach Heimir Hallgrimsson, who presided over the team's surprise run to the quarterfinal at Euro 2016, says an expanded World Cup will only benefit India.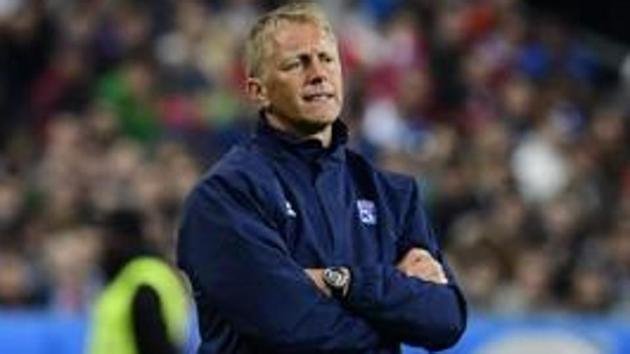 Six months after exceeding expectations in a 24-team European championship, Iceland coach Heimir Hallgrimsson believes a football World Cup with 48 teams could hugely benefit India. That's because playing in the finals of a major tournament simply takes everything to the next level.
"We would support England or Holland at these tournaments and for the first time in history, we had our own team. That changes everything," said the man who is trained as a dentist but can't find time to practise these days because of football.
Speaking to journalists on a conference call from Reykjavik ahead of the Laureus World Sports Awards in Monaco on February 14 --- the Euro 2016 quarter-finalists have been nominated for the Breakthrough of the Year Award –--- Hallgrimsson said: "I think with India, with all these people, it's really down to the grassroots."
Coaches work magic
When it comes to having trained coaches and grassroots development, Iceland have shown the way. From 112 in the FIFA rankings in 2010, 17 slots above India's current ranking, they have risen to 21st. And with a population twice that of Cuttack --- the country has 330,000 citizens --- which meant someone from the team or support staff had "a friend, or mum or uncle in the stands", they, en route a win against England, scripted a fairytale in France.
One of the reasons for the bull run is having a UEFA B licence for almost 70% of their coaches, and an A licence for the rest. A report in The Guardian said Iceland have a trained coach for every 825 citizens; England one for every 11,000.
"That means even if you are from a village of 1000, you don't need to go to the champion team to be trained. This probably doesn't happen in too many places," he said. Should Iceland win the award, Hallgrimsson said it would be recognition for all youth coaches who contributed to the making of this team.
Eye on Russia
It is the team that now wants be the first from Iceland to make the World Cup finals, said the coach. But one of the downsides of success is that everyone treats Iceland with more respect now. After four games in the qualifiers, Iceland are third with seven points.
The group winners qualify for Russia and the eight best runners-up from nine groups head to the play-offs.
"There is more pressure now but I think when you jump one hurdle, the next one doesn't seem so high," said Hallgrimsson.
To that end, the 'huge disappointment' against France in the Euros' quarter-final would serve as a lesson. "We made individual and collective errors in the first half that we hadn't in two years," he said.
Barring dentistry being on the substitutes' bench, life hasn't changed much for Hallgrimsson. But with Lars Lagerback, the other half of a two-member team, gone he now has to do all the interviews himself! "We were better than two individuals. If there was a difference, we would follow one opinion and never discuss it after that…Not changing too many things now," he said.
Iceland's journey to football stardom had started earlier but it was only after they got a point against eventual champions Portugal that the world took note.
Hallgrimsson would have you believe the journey is far from over.