Rogue One: A Star Wars Story rebels, drops yet another trailer
A new trailer for Rogue One: A Star Wars Story expands on the background of main character Jyn Erso (Felicity Jones) and her interactions with new ally Cassian Andor (Diego Luna.)
hollywood
Updated: Nov 22, 2016 13:44 IST
A new trailer for Rogue One: A Star Wars Story expands on the background of main character Jyn Erso (Felicity Jones) and her interactions with new ally Cassian Andor (Diego Luna.)
Jones leads the film as the "reckless and undisciplined" recruit who was on her own since the age of 15, according to Rebel Alliance leader Mon Mothra (Genevieve O'Reilly, returning from 2005's Revenge of the Sith.)
But that makes her ideally suited to the task in hand, says Erso herself.
This much we know from previous looks at December's Star Wars prequel; what's new here is the way in which Erso's talents are shown playing out, and how she finds an ally in Rebel officer Cassian Andor.
There are also shots of other members of the team, including Donnie Yen as Chirrut Îmwe, Jiang Wen as Baze Malbus, Riz Ahmed as Bodhi Rook and Alan Tudyk's enforcer droid K-2SO.
Rogue One: A Star Wars Story follows a group of unlikely heroes as they attempt to steal plans to the Empire Death Star mentioned in 1977's franchise foundation Star Wars: Episode IV - A New Hope.
International release is set for the week of December 16, 2016, with a Chinese debut four weeks afterwards on January 12, 2017.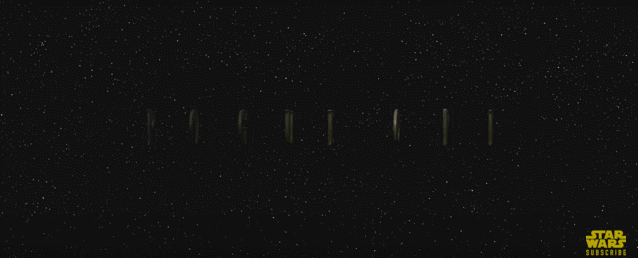 Follow @htshowbiz for more